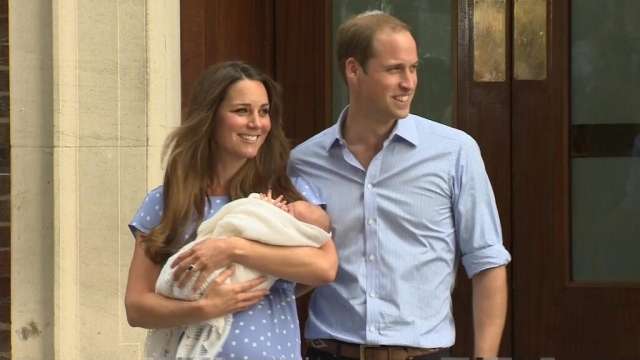 Yesterday (July 22, 2013) Kate Middleton, Duchess of Cambridge, gave birth to a  baby boy at 4:24 p.m., as the world found out from the Twitter account of Clarence House  (the official London residence of Prince William and Kate).
Her Royal Highness The Duchess of Cambridge was safely delivered of a son at 4.24pm
— Clarence House (@ClarenceHouse) July 22, 2013
After the newest member of the British monarchy was announced, social media channels were flooded with tweets, hashtags, images and comments about the #RoyalBaby.
As the world was obsessed about this Royal Baby event, brands speculated the moment and prepared custom and fun tweets, photos and videos for this Royal celebration.
Below you can see the most interesting and fun posts on the official Twitter accounts from some of the well known brands like: Coca-Cola, Pampers or Oreo.
Which of these Brands had the best reaction for this Royal baby on Twitter, in your opinion?


Prepare the royal bottle service! pic.twitter.com/Nlks2kT7Sw
— Oreo Cookie (@Oreo) July 22, 2013
Time for a Royal Celebration! #Royalbaby pic.twitter.com/lITsX3lHfQ
— Coca-Cola (@CocaCola) July 22, 2013
Cheers to Will & Kate on their #‎MiniRoyal bundle of joy! #‎RoyalBaby pic.twitter.com/xo7nJooXRb
— Magnum Ice Cream (@MagnumIceCream) July 22, 2013
Every baby is a little prince or princess.WATCH http://t.co/uri8669zei & SHARE pics of yours at http://t.co/3o4OZULHj1 #PampersLoveSleepPlay
— Pampers (@Pampers) July 22, 2013
And then there were three. Congratulations! pic.twitter.com/wzIDmfKsxH
— Starbucks UK (@StarbucksUK) July 22, 2013