Your brand is probably the most important thing when it comes to marketing. However, before starting to make profits with your brand, you need to build it and make it popular. People will recognize you through, your logo, visual image, and brand identity so, make the most out of it by building a solid and powerful brand, step by step, right from the beginning of your business endeavor.
 
The brand guidelines book
Most of the businesses of today are building their marketing strategies by starting with their brand build up. At the same time, they invest time and money in creating interesting and valuable brand guidelines books that are aimed for their customers and employees as well. For the customer, the brand book represents a great way to get to know the company you are dealing with while for the employee, it is a unique chance to learn how to adapt to the company's visual image, values, and identity in order to be able to market it or serve it accordingly.
There are brand books that are focused only on the visual image of the brand. They are helpful for designers and marketers and only informative for the customers and fans. There are also other types of brand guidelines that are focused on other information as well such as brand identity and brand standards. This data is valuable for both, the customers and the marketer but also for employees of the company that holds the copyrights for the brand and all their business partners. Both these types of books are being used in social media marketing and they have proved to be quite useful when it comes to content marketing due to the unique and valuable data they provide.
What do we need for a brand book?
First, we need to select a digital publishing platform and acquire the knowledge on how to create our book. What does this mean? Well, you need the content for a great marketing strategy but you will also need the means to publish it online. Moreover, you need several platforms so that you will be able to reach a wider audience. Take for example Cisco, whose brand book is available on Slideshare. According to the book's stats, there were more than thirty thousand views on this book only on the aforementioned platform which means a great deal to the brand, considering that we are talking about an external platform and not the official Cisco website or their Facebook page.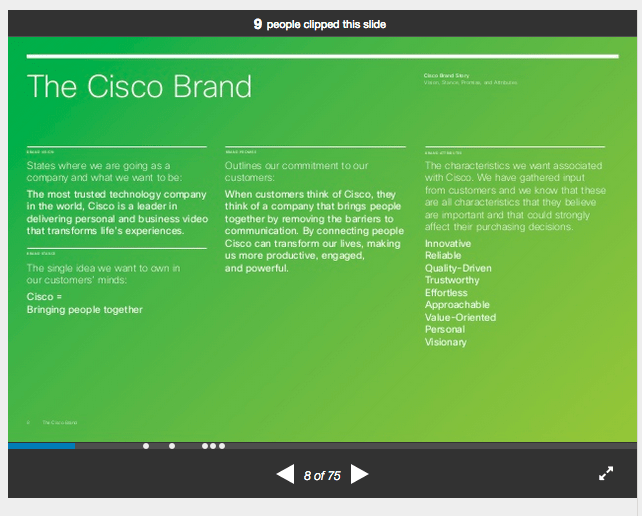 On account of the knowledge, there are several platforms available online that will allow you to create really beautiful and professional looking in both style and form Html5 flipbooks just like the one I have mentioned above.
I recommend Flipsnack for its ease of use and its very rich set of tools and templates. Also, they will help you learn everything you need to know about how to create a brand book and other types of content you wish to create and publish, through guides and tutorials.

Why do we need a brand book and how can our social media marketing strategy benefit from it?

There are many reasons for building a brand guidelines book. For instance, we are aware that one of the first things such a guide explains, is the brand's main visual item, the logo of the company. According to Bopdesign.com, "color increases brand recognition by up to 80%". This means that every single detail of your logo and brand visual style is important and therefore, should be regarded as such by anyone who uses it. Let's see some of the most important reasons for creating a brand book or a brand guideline:

1. The consistency of the brand
Every company, every website, and every brand needs consistency in order to create trust. Trust is important in your relationship with your business partners, employees, and customers.
I have mentioned how important are visual elements in brand building and marketing. Of course, these elements are essential to social media marketing as well, as you need brand consistency in order to create a successful social media strategy. I will share with you another great example of brand consistency that comes from charity: water.


On one hand we have their brand book guide and on the other hand their Instagram account.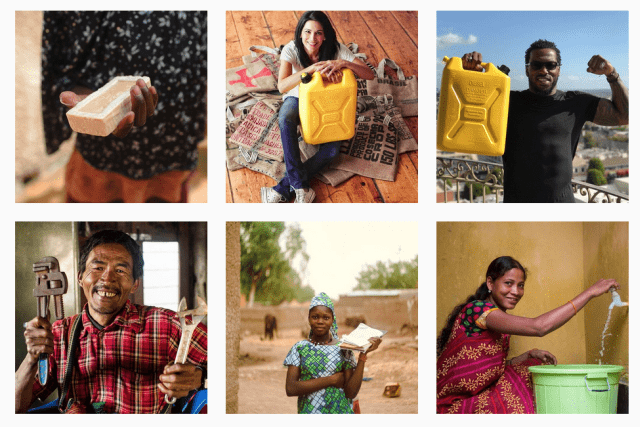 Everything that they state in the book is also applied on their social media page, proving consistency and a visual image that makes the brand easily recognizable by fans and customers.

2. Proper use of the brand's image on social media channels
We've learned from the previous chapter about how important consistency is when dealing with social media marketing. However, you can be consistent in an error as well, not on all the things that are good for your brand's visual image.
A brand book or a brand guidelines, – you can call it one way or the other – explains everything that has to do with this visual image and how to properly use the graphics, the logo, the colors and so on.
To this end, I have selected Coca Cola as an example, one of the most important brands of the last hundred years. While they are well known among most of the people living on Earth, they are still adamant about the ways marketers use their visual image on social media.
Below, you can see how their Facebook account looks like.


The last screenshot is taken from Coca Cola's brand book and it shows the page that explains the proper use of their logo.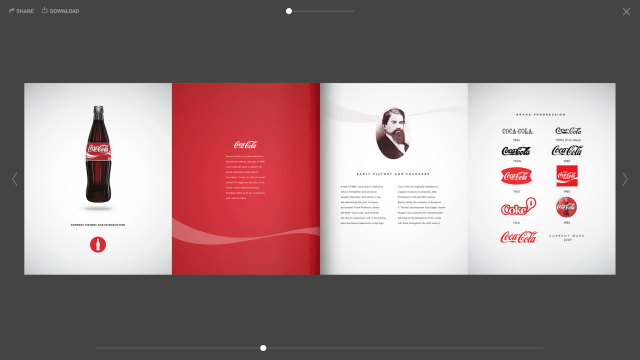 You can find the book here if you want to browse or read it.

3. Avoid confusion among marketers
Big brands have thousands of employees working for them. Even small business owners need marketing specialists to create effective strategies for their brand development and sometimes, they hire professional services to deal with these tasks more rapidly and with higher returns of investment rates. In order for your social media strategy to be successful, however, you need all the previous requirements met on all your social media accounts.
At the same time, people come and go, companies are sometimes replaced by other companies and so on. You cannot be sure that the individual or the company that helped you create your brand will also be responsible for your social media marketing strategy. In fact, chances are that this will never happen. Your brand book will deal with this issue by teaching every new marketer who works for you how to properly use your visuals, which fonts to choose and why some things are not permitted or recommended.

4. Maintain an image of professionalism
Every business, whether it is a small business or a corporate giant, needs an image of professionalism in order to build trust and attract more customers. On social media marketing, you can build this image through your visuals, and your posts. Also, trust depends on the way you communicate with your customers, fans, and followers, especially when they signal problems or misconduct. By sharing your brand book you can contribute more to this image, by showing your fans that you are taking all the necessary steps to become a trustworthy company. Moreover, the book is also a proof of time and money invested in building a solid brand, whose ideas and values are not just positive but also public as a statement to your professionalism.


Here's a great example of a brand book that can help you in this matter, an example that comes from JEGS.
Also, you may have a lot to learn as well from Amazon's guidelines that explain point by point everything you need to know about using their brand. If you have associated resellers for your products, they might want to market their offers on social media.


A brand book will help them do it according to your own standards and thus, help your social media marketing strategy by giving your company a unitary, professional look.
Conclusion
Social media marketing is a must for every business, being it just local or fully global. However, when you are dealing with different social marketing platforms, you need consistency and a professional visual look in order to maintain trust with your customers and grow awareness of your company and your brand.
You need to create all the visual elements that define your brand but you need also a set of guidelines to help everyone involved in your marketing process get their job done without errors and without injuring your brand.
All the major companies are sharing their brand book and even small businesses are now starting to invest more time and money in these guidelines.
As a social media marketer, did you ever consulted with a brand book in order to make sure you follow the company's guidelines? Was it helpful? What about the consumers? How many times did you read such documents?

See also: 7 Instagram Marketing Tips You Can Learn From Big Brands