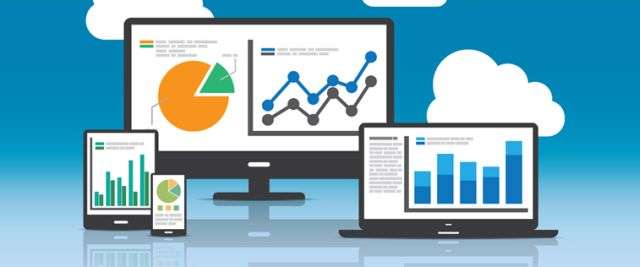 No matter how much brilliant our website design is, or the top-notch performance of a popular brand, one glaring question in the eCommerce industry remains in place:
How do I acquire potential customers to interact and engage on my website?
This question is especially critical for someone running an ecommerce business and PPC advertising. Simply said, clicks and site traffic are not sufficient anymore. If you want your business to expand, then there need to be thick figures of conversions and sales.
Let's suppose you are constantly enhancing your PPC traffic and optimizing your landing pages in order to obtain maximum conversion rate. But still, you feel it's not enough for your website and wants more. The best gain would be to attract more people to your website and encourage them to engage, leading to healthy conversions.
As for this post, we are going to examine how professionals can use live chat prompts in PPC advertising that would help them increase conversion rates.

Hot to Increase Conversion Rates and Use Live Chat Prompts in PPC Advertising
1. Audience likes to interact
Whenever someone happens to visit your website, it's because they intended to for reasons such as needing to purchase something, want some questions answered, need to address a problem, or simply to acquire a basic information of your brand and industry.
Regardless of the reason, if anyone is visiting your website it's obvious they are tempted by something. If you get to talk to them regarding their need or concern, it's highly probable they will participate and engage further with your website. The more successful you get in creating and maintaining a healthy engagement with potential customers, the more likely you are to earn their conversions. Remember, half of the leads select the first company they interact with!
Generally speaking, people love to talk—especially when it comes to their issues and concerns taking a particular problem, the reason for which they navigated to your website.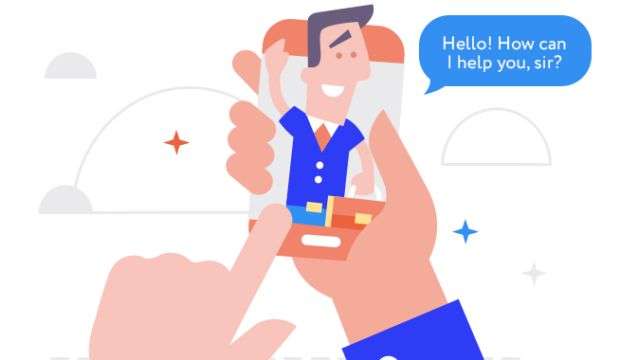 2. Vanilla chat prompts
Consider the following scenario: you enter an e-commerce site and further into the handbags category. Even though you have finalized your decision to purchase a nice French bag, but you're still unsure which brand to go for. Instantly a live chat pops out with the message, "it's nice to meet you! How may I help you?"
How would you reply to such a greeting? In most cases where the visitor him/herself is not sure on how to address the problem or demand, they may normally respond by saying, "oh nothing specific, I am just going through your inventory."
Well, this sort of answer will make no good to either party. Most chat threads start with a generic message thrown, "how can I help you?"
Here again, the message doesn't come much of a rescue to you or again for the live chat agent unless you have a clear question in mind you are so eagerly waiting to ask.
The difference to note here is the approach undertaken by a live chat support team outsourced as compared to a professional digital marketer. The above examples are opted by a customer service representative, but a digital marketer will look to strike an interesting conversation as soon as possible that would eventually obtain conversions.

3. Competent chat prompts
So how to start a much relevant and problem-solving conversation? Let's study the above situation again.
After a fruitless conversation with the first agent, consider arriving again at the website after a couple of days to browse through the same category of French handbags. A new pop-up appears displaying the message, "Hello, which type of handbags are you interested in?"
Now, this is much better and focused conversation starter. The question is direct, helpful and personalized that indicates the agent is willing to help you in choosing and buying the handbag that would fit your needs and budget perfectly.
How about associating this to chat prompts?
Rather than using a general expression, use a statement that is more relevant to your business and offerings. A useful chat prompt indicates you are well-aware of your business and visitors, as they appreciate conversations that communicate with a more individualized delivery.

4. Engaging chat prompts
Genuinely engaging chat prompts are not just focused on solving a customer's problems, but the agent will travel that extra mile to talk about the requirements, needs, and desires of the customer.
Let's further the example of French handbags online visit. While viewing a set of handbags of a particularly close design, and a question appears in a live chat pop-up, "Hello Mam! How about to show you some other variations in colors and sizes in the same design category?"
Now we are looking at an attractive and engaging aspect that is bound to facilitate a seamless and clear conversation. The agent distinctly understands your needs and knows how best to entertain you. He will guide you to other close variations available on the website, and close the sale well within your budget.
To further strengthen the conversation, the agent may ask you some additional questions to better understand your core needs, the only custom design you are looking for, or some other feature in the product that might have left undeclared.

5. Employing a conversation starter
No matter how much an engaging chat prompt may tempt, but the foremost question stays in place: how to start a captivating and ongoing conversation?
Well, notice the best and most important aspect of the above conversation that how the live chat agent addressed you in the first place. The key is to know your customer on chat beforehand and the reason for which he/she is at the website? The PPC ad also tells the exact information, all the agent have to do is use it effectively in order to start an engaging conversation.

Conclusion
Remember, it's not as easy to obtain a large number of chats as it sounds. When it comes to website optimization, the marketer needs to try different chat prompts to see which catches the best attention of traffic.
However, crafting and initiating a targeted, customer-oriented communication can be a potent way to propel the conversation rate of your website. So it's best to patiently device chat prompts that really serve your target audience in an instantly catchy and attractive manner.

See also: SEO vs. PPC – A Breakdown No Online Business Can Afford To Miss!