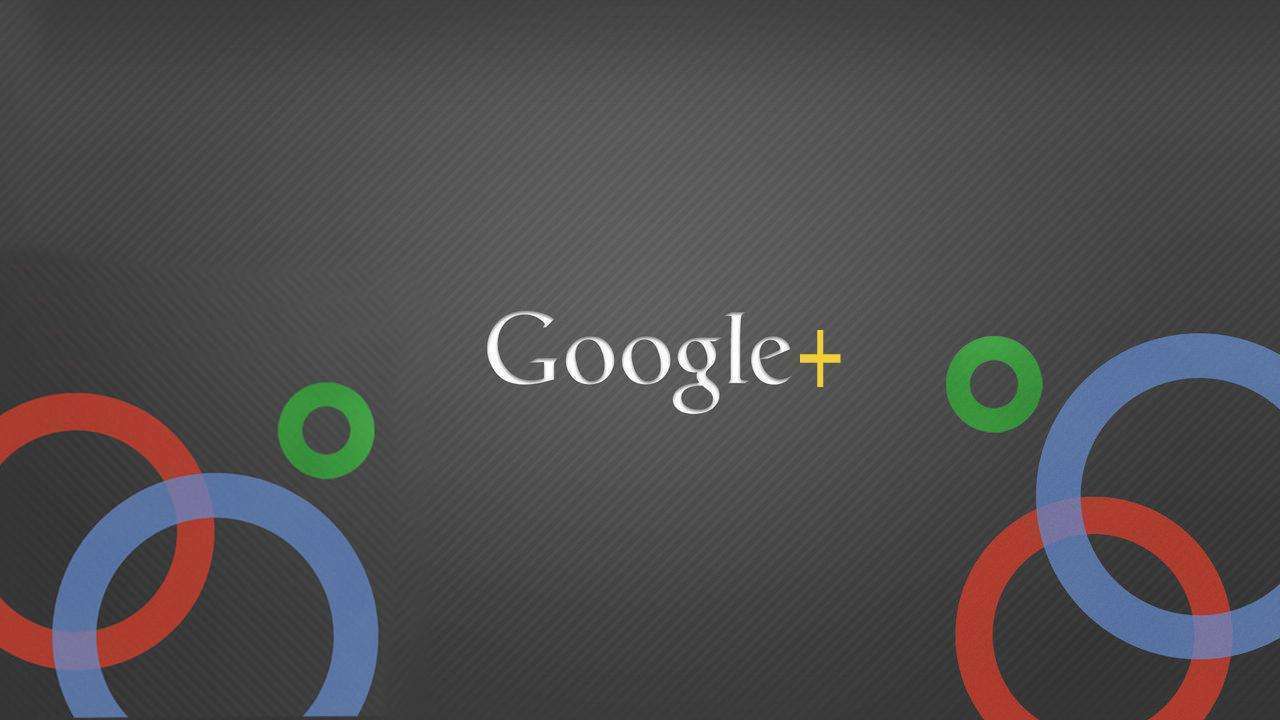 Google+ has launched today some important profile and page updates, one day ahead of the much-talked-about: Facebook News Feed announcement.
The 3 major updates, which you can see on your Google+ account starting today are:
1. One bigger and larger cover photo (up to 2120px by 1192px), with a better aspect ratio, and displayed in 16×9 when fully expanded.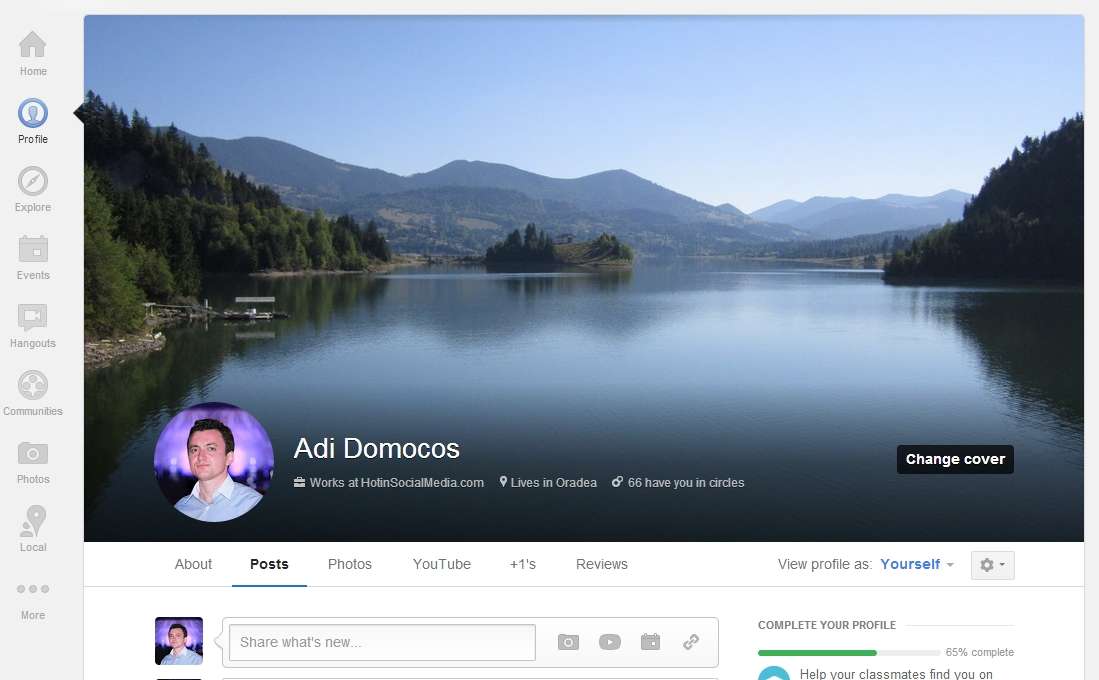 2. A new tab for your Local reviews (hotels, restaurants etc). Besides your Photos, YouTube videos and +1's , there's now a place for your Local reviews, too. You can also hide this tab completely from settings.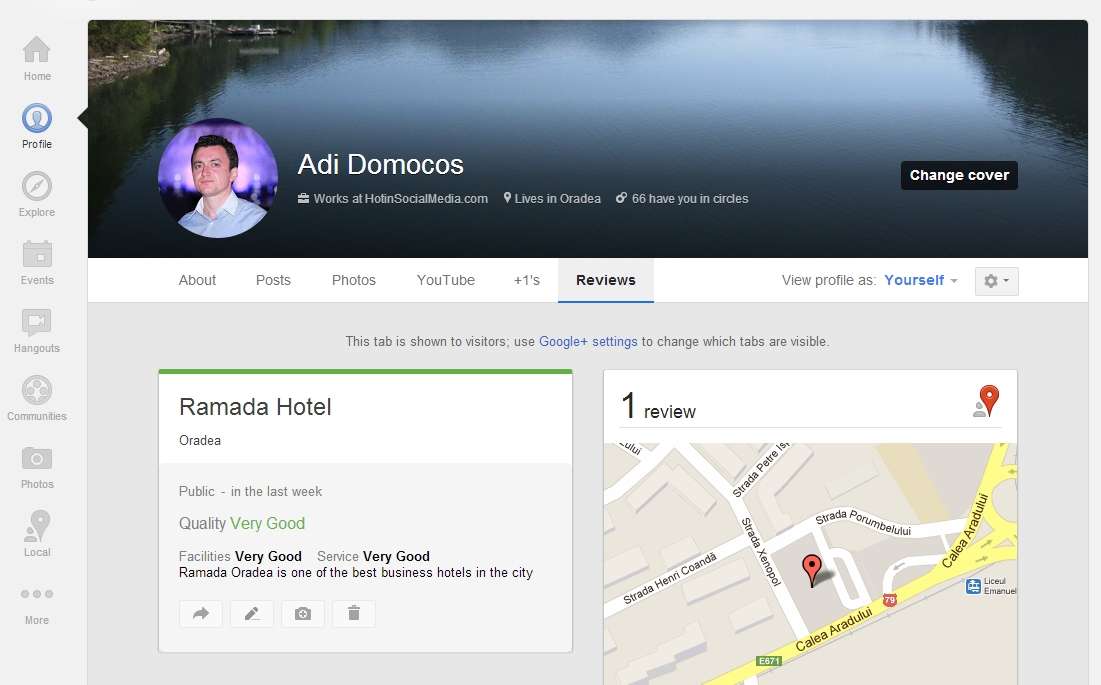 3. A new and easier way for you to edit your info. The 'About' tab now has separate cards (Links, Story, and Places), each with its own edit link. You can share or not, specific fields with specific circles.