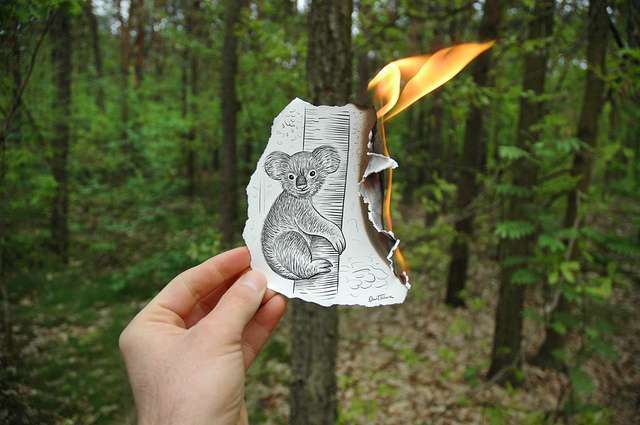 It's been a massive year for Facebook. It turned 10 back in February, acquired WhatsApp and Oculus VR and most recently, the fitness app Moves. The social media network is now home to 1.28 billion monthly users with just over 201 billion friend connections.
For your brand, that's a helluva lot of customers to tap into. Getting more creative with your Facebook page is critical if your target audience is social media savvy. As Jim Edwards recently said on Business Insider, "Facebook has signed up more than 50% of all Internet users on Earth."
If you're not creatively Facebooking from a business perspective, that's a lot of opportunity and market share you could be overlooking.

Getting More Creative With Facebook to Fuel Customer Engagement
1. Invest In a Branded Page Design
Treat your Facebook business page like a landing page on your website. It needs to connect, inspire and "sell" – and hence it must be incredibly well designed and branded. If you can't afford to hire an all-out design or branding agency, consider a freelancer or a crowdsourced designer instead.

2. Create a Stand-Out Timeline Cover
This is the first thing customers see and it needs to grab their attention and keep them on your page. Shed boring cover photos and ideas and go for something that packs lots of punch. Get creative, play with the banner's borders or blur the lines between your cover and profile photo to create something really playful and engaging.

3. Customize Your Tabs
Doing so will really hit home relevant messages about your company and drive traffic to your landing pages. Facebook tabs can be fully rearranged and customized with your own designs and labels. How do you decide what your tabs should be? Consider what your visitors really want to hear about when they're on your Facebook page or what can add value.

4. Get Content Smart
Post regularly, but also smartly. Know what gets your customers excited and give it to them on a regular basis to create brand "addicts!" Visual content has taken a big front seat in the past couple of years (especially photos; according to SocialBakers, they make up 75% of posts), so ensure images, videos and graphics feature prominently in your timeline.

5. Create Social Cohesion
Facebook isn't in a silo, and neither is your business. Incorporate smart designs into your page to cross-promote your activity on other sites/channels. This is one way of offering visitors a social branding journey.
For instance, Gatorade has links to its Instagram, Twitter and YouTube channels in their Facebook tabs and includes a contest hastag "#WinFromWithin" in their "about" section.


Despite some opinions that Facebook is on the way down, the social media giant is still a critical place where today's businesses interact with their customers. But if your page is going to truly fuel your customer engagement, it has to be creative and magical first.
Finally, follow this up with engaging campaigns, value-adding interactions and intelligent business directions and visions that feed back into your customer relationships.
See also:  10 Ways Facebook Has Changed the Way We Do Business