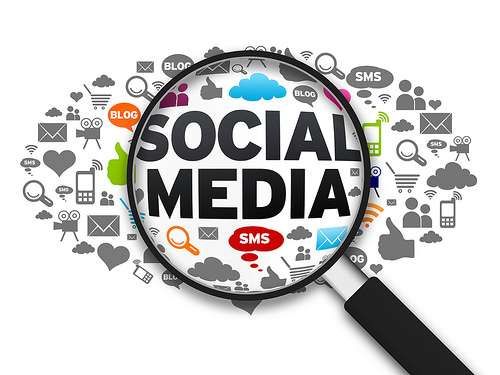 Social media is used as the ultimate marketing tool. Businesses use their social profiles to connect, engage and promote their services to their target audience and followers. Some do it extremely successfully while others struggle to keep up. Where does your business fall in the social media spectrum? If you find that your business isn't social media savvy, try some of these creative tactics for engaging your followers and having fun while doing it!

Here are some tips for getting creative with Social Media
Create a Space for Inspiration
Just because your social profiles represent a professional business doesn't mean they can't be creative and inventive. The key to getting creative with social media marketing is to truly connect. Your business won't be able to connect with its audience if your main focus is selling them. Instead, aim for creating an inspiring space on your social media page. Facebook, Pinterest and Instagram are most conducive to sharing creative content. Repost inspirational quotes that loosely relate back to your brand, and share creative content from others in your vertical. Mr. Rooter uses its Facebook page to raise awareness about causes important to their brand.
Shine the Spotlight
When customers go out of their way to show their appreciation or excitement for your service, they deserve to be recognized. Share customer thank-you emails or pictures of customers loving your products. Followers will see that you care more about the customer connection, rather than using your social media as an ecommerce platform. Additionally, future customers may gain inspiration from the customer case studies you share. Sharpie uses that tactic flawlessly on their twitter page.

Give it Away for Free
Customers love getting free stuff. This has been a marketing tactics since the inception of marketing. It doesn't matter that the tactic is a million years old, it still works. Pepsi got creative with their latest social media promotion. With the release of The Like Machine, Pepsi's newest vending machine is giving their product away for a Like. Not only will this boost the brands social media following, it will offer a host of new data for future marketing campaigns. Even though customers love getting free stuff, the real benefit of this tactic is building the relationship with the customer long after their free sample is gone. Giving away free products and services will attract potential customers long enough to wow them with your social media presence and stellar customer service.
Share an Inside Look
Social platforms like Vine and Instagram are perfect platforms for giving followers a sneak peek at the inner workings of a business. Take advantage of these short videos to share funny office moments, highlight an exceptional employee, or offer a teaser for a future webinar.  YouTube could work for this tactic, as well, but the key is to keep the content short, fun and engaging.  This behind the scenes look will allow followers to see beyond a brand's professional image.
Customer Service in Real-Time
Social media platforms can be used to offer customer service in real-time. Have you ever gotten a negative review on your businesses Google+ page and wanted to erase it as quickly as possible? Don't! Use a negative review as an opportunity to win back your customer. Ever have a customer tweet you with an angry story about bad customer service they received? Tweet them right back.  Ask for details about the incident and offer solutions that work for both your business and the customer. By using social media platforms in a creative and non-traditional way, you can win back customers you might have lost if they didn't have a platform to share their concerns.
See also:  A Refresher Course in Social Media Etiquette