A while ago, the 2.2 billion users network has introduced the possibility of fundraising on Facebook. This has only been possible for individuals, though. Yesterday they announced they have opened the fundraising tool for business pages as well and one more functionality.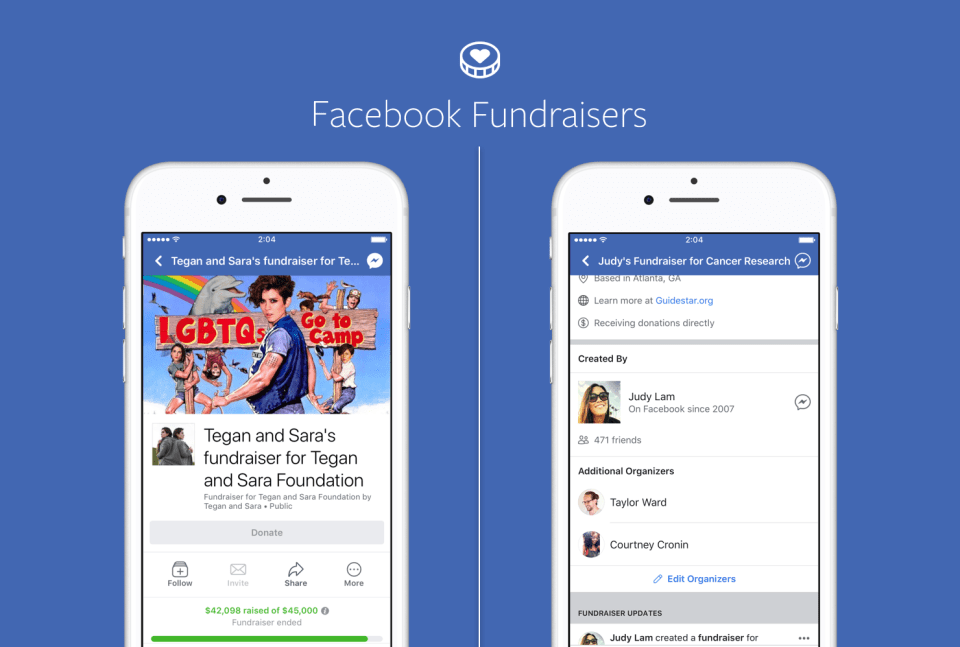 Let's see what fundraising on Facebook is about
At first, Facebook introduced the fundraising feature to help people support causes they believe in: family, travel, faith, sports, competitions, community projects, memorials and many more.
More than this, Facebook eliminated most of the fees for personal causes in order to maximize the profit and the support.
Seeing the success of the new feature, Facebook decided to open up the business pages and personalities in order to show their support for the causes they believe in. Besides the brands and public figure pages, nonprofit pages can also start a fundraising for their causes.
This might be a big opportunity for nonprofits and for the beneficiaries that are supported by artists, for example. As they have a larger coverage of their cause and this might be a big plus when talking about fundraising for different causes.
Another update for the fundraising functionality is that users can add co-organizers. The mechanism is the same as for adding a co-host for an event or a moderator for a group. This is another tool created in order to gain more visibility for causes. Users can add up to three friends to support and manage their cause and to reach the cause's goal.
A first campaign was already done by artists Tegan and Sara, raising money through the Tegan and Sara Foundation LGBTQ Camp Scholarship in collaboration with the Ally Coalition to send 100 children to an LGBTQ summer camp in the US and Canada.
This update from Facebook brings more visibility to causes around the world. There are lots of public figures that support causes and now they have another tool to help them raise money for those.
How about you? Have you ever tried to raise money through Facebook? Will your brand support any cause through Facebook Fundraisers?
See also: The New Wave to Enjoy Music on Facebook