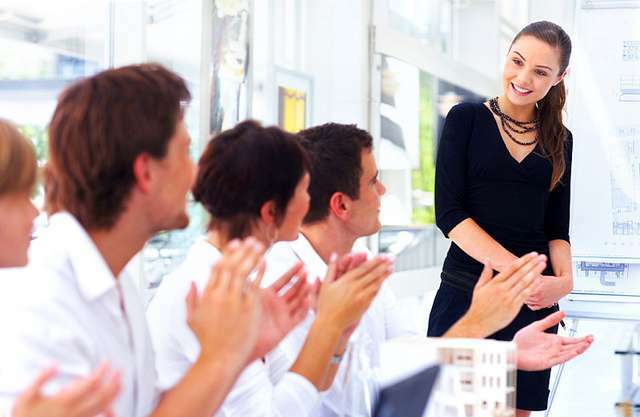 If you're looking for a job, chances are that you have exhausted many of the major job-searching options already.  But, have you taken the time to use social media?  Many job applicants are surprised to find out that social media is now an extremely viable way to get in contact with jobs that would be otherwise hard to obtain.  Here's our advice on steps you can take on some of the most popular social media sites to find a job.

Find Your Career With Social Media
1. Pinterest
Pin Your Résumé
It sounds like a no-brainer, but have you ever considered pinning your résumé to your Pinterest board?  You never know who will stumble upon it and will reach out to you.  It's worth a try.
Create a Résumé Board 
Another interesting way to showcase what you have done in the past is to create an interactive résumé board.  You can pin portfolio images or links to companies you have worked for.  Your résumé will always be current, and it will certainly stand out from other competitors who send in a plain paper résumé.
 
2. Twitter
Use Hashtags to See Who's Hiring
If you use the hashtags #hiring #job #career, you will most likely find links to job applications that wouldn't be publicized elsewhere.  Often, these jobs are geared towards the social-media savvy, so you will be placing yourself in a nice little niche if you are looking for jobs this way.
Follow and Network With Like-minded Professionals
Is there someone whose career you would love to have?  Follow him or her!  Not only will you likely receive valuable tips regarding your career choice, but you can retweet him or her in order to increase networking chances.  At some point, you may even be able to build up a conversation, which can always lead to job opportunities down the line.

3. Tumblr
Build Your Online Portfolio
If you are looking for a job in the creative field, Tumblr is a great place to upload your portfolio.  Not only will other Tumblr users browse it, but it is a great social place to let potential employers know you're always on the forefront of digital innovation.
Search For Job Opportunities Using Tags
If you type "hiring" and "jobs" into the Tumblr search bar, you're likely to find several jobs that you would love to have in your exact career field.  At that point, you can easily link your Tumblr to that job posting.

4. Instagram
Interact With Brands
Instagram is a great platform for interaction.  If there is a specific company you have had your eye on, take some time to go through their Instagram and comment insightfully on pictures.  At the very least, they will recognize your name when you apply for their company in the future or they will strike up a conversation back with you.
For example, if you're interested in working for a company that specializes in water heater replacement, you might want to go on their Instagram and comment on how efficiently they perform their services and that you are also a water heater professional.  You never know where social media interactions will take you!
Post About Yourself Professionally
While many people utilize Instagram to post about their social lives, you can have a unique job-seeking advantage if you post about yourself professionally.  This includes adding pictures of you attending conferences, lectures or signing up for a new class all in the name of improving your skill.  You can attach your Instagram link to your application, and future employers will be impressed at how seriously you take your career choice, even if you're not currently working.

5. LinkedIn
Scour the Job Boards
LinkedIn has hundreds of job boards available to you, in pretty much every single niche job market.  Take some time to scour these listings, because not everyone remembers this feature of LinkedIn.
Share Content
If you're on LinkedIn looking for a job, you should be posting content regularly on your profile page.  Even if you don't have your own personal blog, you should be posting links to articles that you think are relevant and interesting. You could also share interesting blog posts from companies you admire or would potentially like to work for. This will show that you are currently engaged with the subject matter that could be important to future employers.  Plus, you will come up more frequently on your connections' news feeds.
Overall, social media is extremely important and shouldn't be forgotten when you're looking for a job.  Not only will employers use social media to verify your identity, but also they will use it to get a sense of whom you are.  If you are proactive about using social media to search for jobs, it will give future employers the message that you're serious about your job search and are willing to do whatever it takes to land in your perfect career.
Have you tried to find your career with Social Media platforms, until now?

See also: Social Media can help you to find Your Next Job