What Instagram is testing right now is not new for other social networks such as Twitch, Twitter and even Facebook, but it is yet another incentive for fans to engage with their favourite content creators: fan badges for Instagram live videos.
What are fan badges for Instagram Live?
Over 50.000 creators are testing right now the badges they can offer to fans that watch their live videos, comment and engage with their content.
Users will see three types of badges, depending on the amount of money they want to give to the content creator: $0.99, $1.99, or $4.99.
The badges they buy will also give fans special features to use and create more buzz around their comments. The creator can also give them a special heart badge to show his or her appreciation.
Also, they are a good way for the artists to see who appreciates their work and give them a shout-out.
At the moment, Instagram does not take any percent of what the creator gains through badges, but in the future, they might. They will start matching the revenue from the badges with the creators' accounts in November.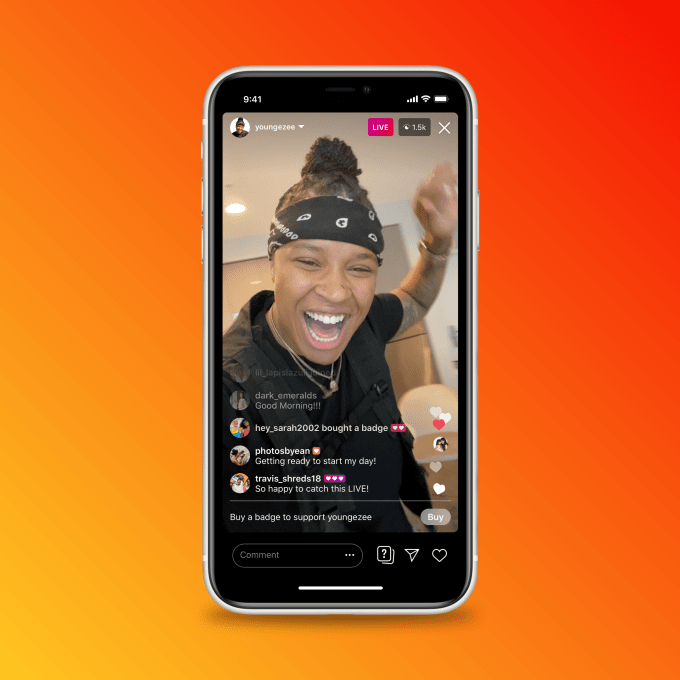 IGTV Ads Test Expanding
Besides the monetization coming from the live videos on Instagram, the social network is also expanding their IGTV ads test they are doing for a while now.
They are introducing IGTV badges as well to more creators in the name of the test. The artists keep up to 55% of the revenue they gain during this test period.
Instagram is trying to monetizing all or most of their video content, because they have seen an increase in this type of content especially during the last months, when the quarantine was installed worldwide. And it might also be a good way for creators to keep making money in a difficult period as this one we're going through right now.
See also: Is it hard to make money on Instagram?