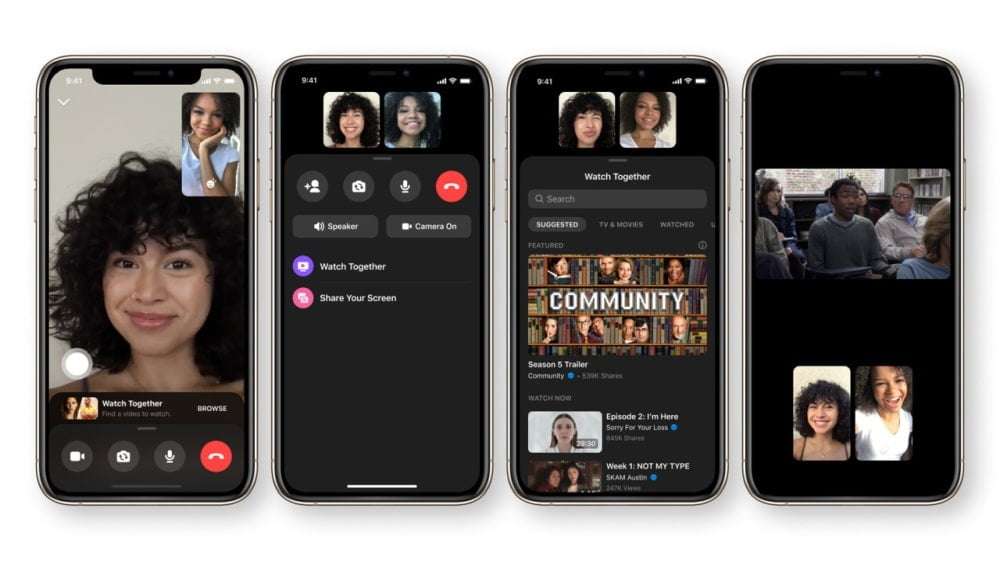 Facebook is rolling out today a new feature that seems to be a successful one especially during those pandemic times: a feature that allows people on Messenger to watch together video content.
At the launch of Facebook Watch, up to 8 people can watch the same content in Messenger on mobile and up to 50 in Messenger Rooms.
Facebook revealed their plans of launching this feature two years ago at the F8 conference and have been working on it since then.
This was a challenge for them, because there are many technical issues that are to be considered when launching a feature like this one: the Internet streaming power in different areas and many others. But it seems they managed to surpass them and now the feature is finally live.
How to use Facebook Watch Together?
In order to use the latest Facebook feature, you have to be part of a Messenger video call or Messenger Room. You cannot start it anywhere else on the platform.
In Messenger, you will have to go to the bottom of the screen, select the new feature from a drawer that pulls up from over there. The feature is now available on both iOS and Android devices.
The interface will show users videos to scroll through until they find something to watch together with family and friends. The content is organised into categories, such as "TV and movies", "Suggested", "Watched" for the ones you have already seen and "Uploads" for the ones you have uploaded on the platform.
Everyone involved in the chat or Room can select videos to watch, pause, skip or rewind. So this is indeed a collective experience.
Even though this feature is available on mobile only at the moment, Facebook representatives said that they are working on a desktop version as well and this one might be available during the following weeks or months.
See also: Is Facebook Messenger rooms available now?