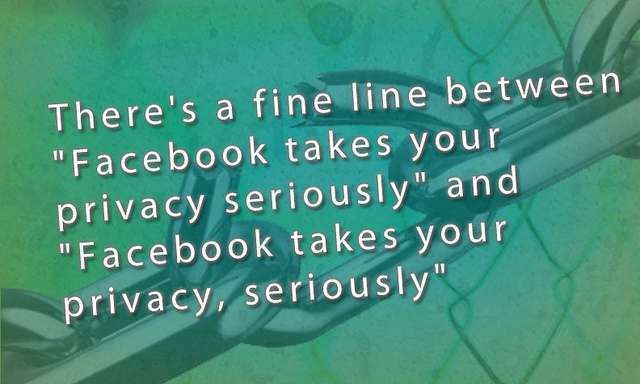 While 2013 has been another year of growth for Facebook, the social media giant has seen a variety of negative press as well, devoted primarily to growing privacy issues. Several rollouts of new Facebook features this year, including the implementation of Twitter-like hashtags and Facebook's new "Graph Search", seem practical and trendy on the surface, but there are hidden components of each unveiling that may detrimentally impact a Facebook user's privacy. According to several surveys, Facebook and LinkedIn are the two social media sites with the largest privacy concerns, which tend to be increasing for Facebook with each unveiled feature.
Hashtags: Do They Only Work Well on Twitter?
Facebook's embracing of hashtags, popularized by Twitter, hardly came as a surprise, especially with the excess of Facebook users who already used hashtags in their posts without realizing they only worked on Twitter. The primary concern with Facebook hashtags was not how users would react, but how Facebook would utilize hashtags in an already-desirable arena for advertisers in the Facebook sphere. To make hashtags useful for Facebook advertisers, a chunk of these hashtag-laden posts must be made public. Despite the company's desire for broader forms of advertisements, Facebook has been prudent in making sure that your own already-implemented privacy settings apply to hashtags posts. Whatever your default setting is for normal wall posts – whether it's "Friends only" or "Public" – it applies similarly to hashtag posts. For instance, if you share a post that says "Looking for good social security lawyers, any suggestions? #SocialSecurity", then your friends are the only ones who can see the hashtag feed for #SocialSecurity.
Those aware of their privacy settings on Facebook will not find any privacy issues with hashtags. Instead, it's the users who never bothered to adjust their privacy settings in the first place that may have to worry. Editing the settings under "Who can see my stuff?" will dictate who can see your posts, hashtag-laden or not. If anything, the hashtag feature is a reminder that all Facebook users have heavy customization of who can view their profile's content.
The Privacy Concerns of Graph Search
A broader issue less remedied by adjusting privacy settings is the rollout of Facebook's new Graph Search, designed to show users several brands, locations, and activities that other users like, in addition to who specifically likes them. Essentially, Facebook wants Graph Search to usher in a new crowd-sourced recommendation engine. The appeal to advertisers within Graph Search is very clear. Advertisers have the potential to utilize users' recommendations of their business or brand, and then promote that user's favorability of that specific brand to the user's friends. For many, this is infringing on privacy, like a company waving their arms frantically to say "Look! Your friend likes us! You should like us too!" When Graph Search rolled out to most users in July, this potential privacy issue loomed large, prompting several sources to provide recommendations for making Graph Search more private.
One of the most practical ways to protect the privacy of your posts is to use the audience drop-down menu when you post anything on Facebook, regardless of whether it's via your computer or the mobile app. Selecting "Friends" as opposed to "Public" will ensure that only your friends can see your status update. This applies universally, both on the traditional Timeline and the new Graph Search. You can even customize specific people who can see your post. So if you wanted to make sure that your lawyer doesn't see your post about dissatisfaction with their services, you can uncheck them from the privacy settings via the audience drop-down menu. Additionally, using the 'Update Info' option on your main profile page will allow you to change who can see information on your Timeline, which will protect your current posts as well. And if you want to make sure you don't appear to strangers in any of your friends' posts, open up "Account Settings" and adjust the options under "Timeline and Tagging". In an age where Facebook has an ample number of opportunities for making connections, it's more practical to adjust your privacy settings than abandon the social media giant altogether.
See also: How Facebook Graph Search Affects Your Privacy (Infographic)