F8 is THE event when it comes to Facebook and its products. Each of them is getting a new face or improvements.
As the main theme for F8, Zuckerberg has announced that wants Facebook and all the related products to be more intimate, more private. And in order to become this, they have made changes to all their products.
Let's see the changes that were done or will be done to Facebook Messenger in 2019.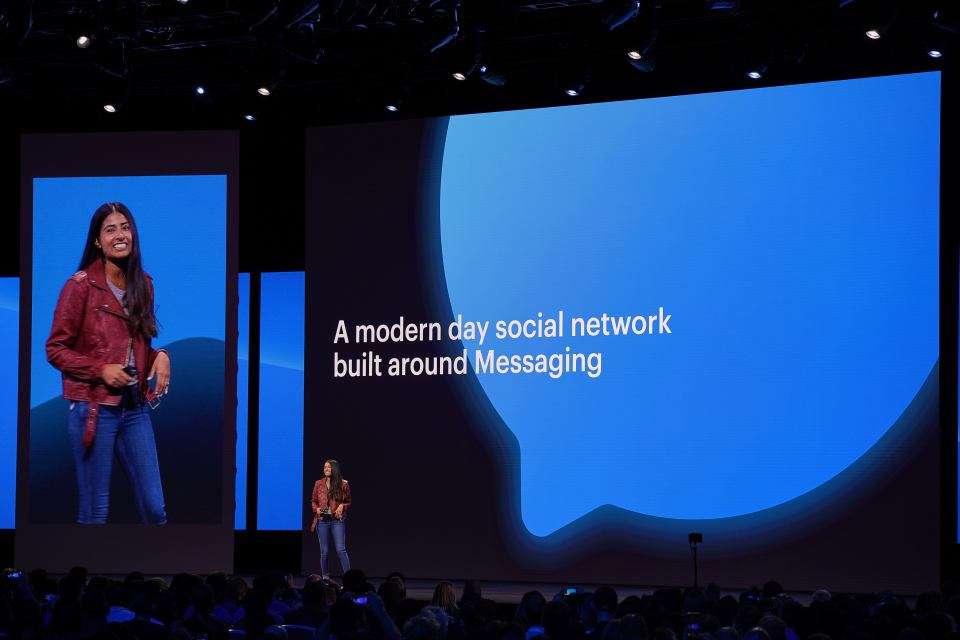 Facebook Messenger New Features at F8 2019
1. A lighter app

The purpose for which users go to Messenger is to communicate with their families, friends, and followers in a reliable way. People at Facebook started rebuilding Messenger and turning it into a faster and lighter communication app. The new app will start rolling out later this year.
2. Watch videos together
Most of the times, being away from your beloved ones is a burden and the need to share moments with them is there. So the new Messenger will give you the possibility to watch a video together with your beloved ones within the app. So if you've seen a video on Facebook that could be of interest for your friends, you can share it to your Messenger chat and even watch it together. This feature is being tested now and will start rolling out later this year as well.

3. Desktop app for Messenger

More and more people go to Messenger to connect with family, friends, and followers and, to do this, they had to use it on a browser. But not for long, as Facebook announced they will be launching a desktop app for Messenger both for Mac and Windows users.
4. Connect with close friends

Facebook will be introducing to Messenger a new section where you can easily get in touch with your close friends, show them snippets of your day or important information. You will be able to set whoever sees what you are sharing.
5. Business connecting to customers
Businesses will be able to easily connect to possible buyers through a new lead generation template that will be added to Ads Manager. They can create their ads that will drive customers to a Q&A section within Messenger that will allow businesses to find out more about their customers, their needs and what they like. Another novelty for Messenger is that people will be able to make appointments within the platform.
See also: The changes that Facebook made to its algorithms is called Click-Gap