After doing studies and researches, Facebook representatives found what matters the most for the Messenger users and came up with ways to simplify the UX of the app in the new Facebook Messenger 4.

What's new with Facebook Messenger 4?
Easy to navigate
There are now 9 tabs that you can navigate on your Messenger App for different types of features: private conversations, groups, games etc.
With the new Facebook Messenger 4, there will be only 3 tabs that incorporate all the above mentioned. For example, for private and group conversations, there will be one tab, so you can catch up with the ones you want easier. This will be the Chats Tab. Because more and more people share photos and videos with their beloved ones, there will be a camera at the top, so you can take pictures and record videos in an easier way.
A second tab will the People one.  Here you can see your friends' stories and who is active to chat right now.
The third and last tab is the Discover tab. This one allows you to get in touch with businesses, play games, book vacations or be up-to-date with news.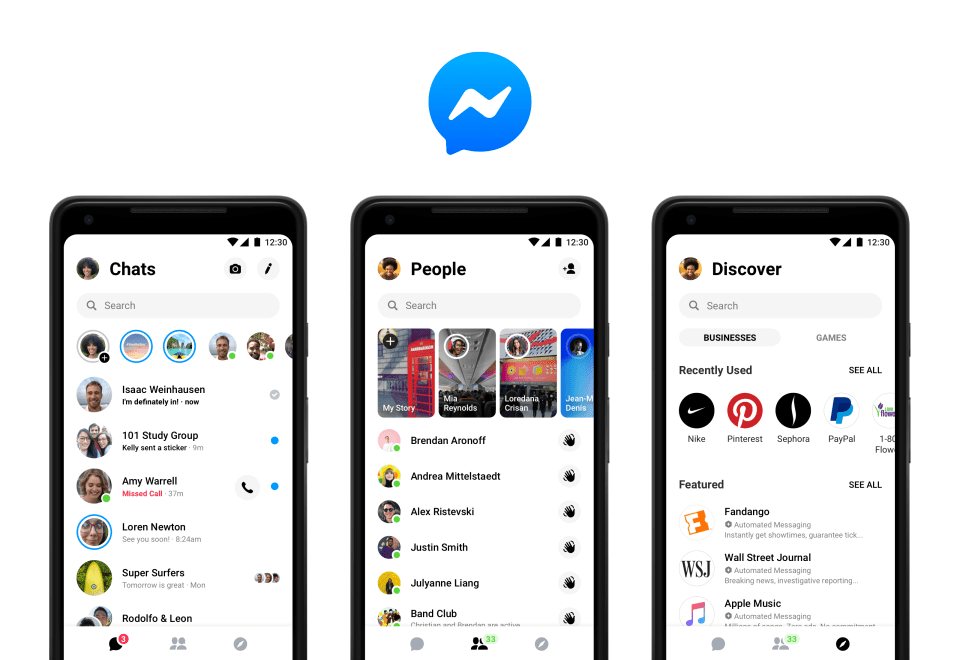 A more personalized experience
We all like to personalize as much as we can the ways to communicate. Even now you can change the color of the conversation and set up an emoji that suits better for you.
With the new Messenger 4, you will be able to customize even more your conversations: gradient colors for conversations, depending on the tone or mood in the conversations.

Familiarity
There are some features that users love and they are still available with the new Messenger 4: easily connect with your friends when you lost them at the festival by sharing your location; create a group video chat with your friends; challenge them with games, or split common bills.

Plans for the future
First of all, Messenger 4 will roll-out gradually to the users.
For the future, there are other functionalities to be implemented: dark-mode, a re-skinned interface, and others.

See also: Everything You Need To Know About Facebook Messenger Ads