Months after the launch, Facebook has finally decided to monetize its Marketplace. How will they do that? Let's find out!
Currently, Facebook has tested the new Facebook Marketplace ads feature in the USA and currently, it is available in Canada, New Zealand, Australia and, of course where it was first tested, the USA.
How does Facebook Marketplace Ads work?
Businesses can now extend their ads placement from the News Feed, Instagram and Messenger ads to the Marketplace. They can run ads using traffic, product catalog, video views, conversions and reach objectives.
The boosted ads will help businesses rapidly find buyers for their products. The ads will be optimized for clicks, so whenever someone clicks on your ad, Facebook will show them to people of the same demographics. When you mark the product as sold, the ad will pause.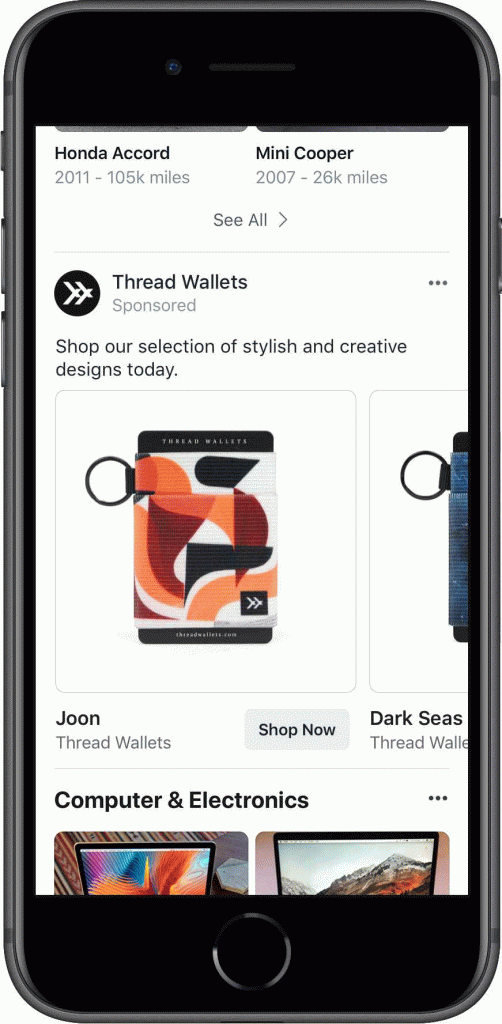 They still have to work on the targeting, that is not optimized at the moment. So if you boost an ad for women's purse, they might show it to men as well. The only types of targeting are currently age 18+ and the nearby ZIP codes.
What's good to know is that ads in marketplace can't be related to politics. If, for example, a seller would like to boost politics related products, such as t-shirts, caps, bags, the ad will not be approved.  This only works now, as only Pages are able to create Facebook Marketplace ads. We don't know yet how this will evolve when individuals will have the possibility to create the new type of ads.
Even though businesses already see an increase in revenue after rolling out ads on Marketplace, it is not yet sure when will they roll out globally the new feature.
This new update for Marketplace is meant to bring more revenue for Facebook, as the ads inventory on the News Feed started going down.
What do you think of this new Facebook Marketplace ads? Will you use it for your company?
See also: 10 Trends in Facebook Ads to Watch