Christmas is right around the corner. For most people, this is a period in their life that they tend to shower their loved ones with gifts and surprises. For some, giving a wrapped gift gives them the satisfaction of a significant Christmas holiday. Other people arrange holiday vacations for their families during this season. Either way, it is an overwhelming season in the business industry since sale rates always increase.
Something about the Christmas holidays is that a lot of people still gamble between varieties of choices. Most people have not yet made up their minds on what to buy or book. For this reason, online marketers have a better chance of swaying many customers to their products or services. However, a strategy is required during this critical moment. An open window of an error can lead to tremendous losses; hence the more reason to plan well. Marketing requires an online platform that engages users and entrepreneurs either directly or indirectly. Facebook is the most common medium of communication that records a billion users online every minute. With such a big number, one has a chance of getting more customers if they follow the following tips.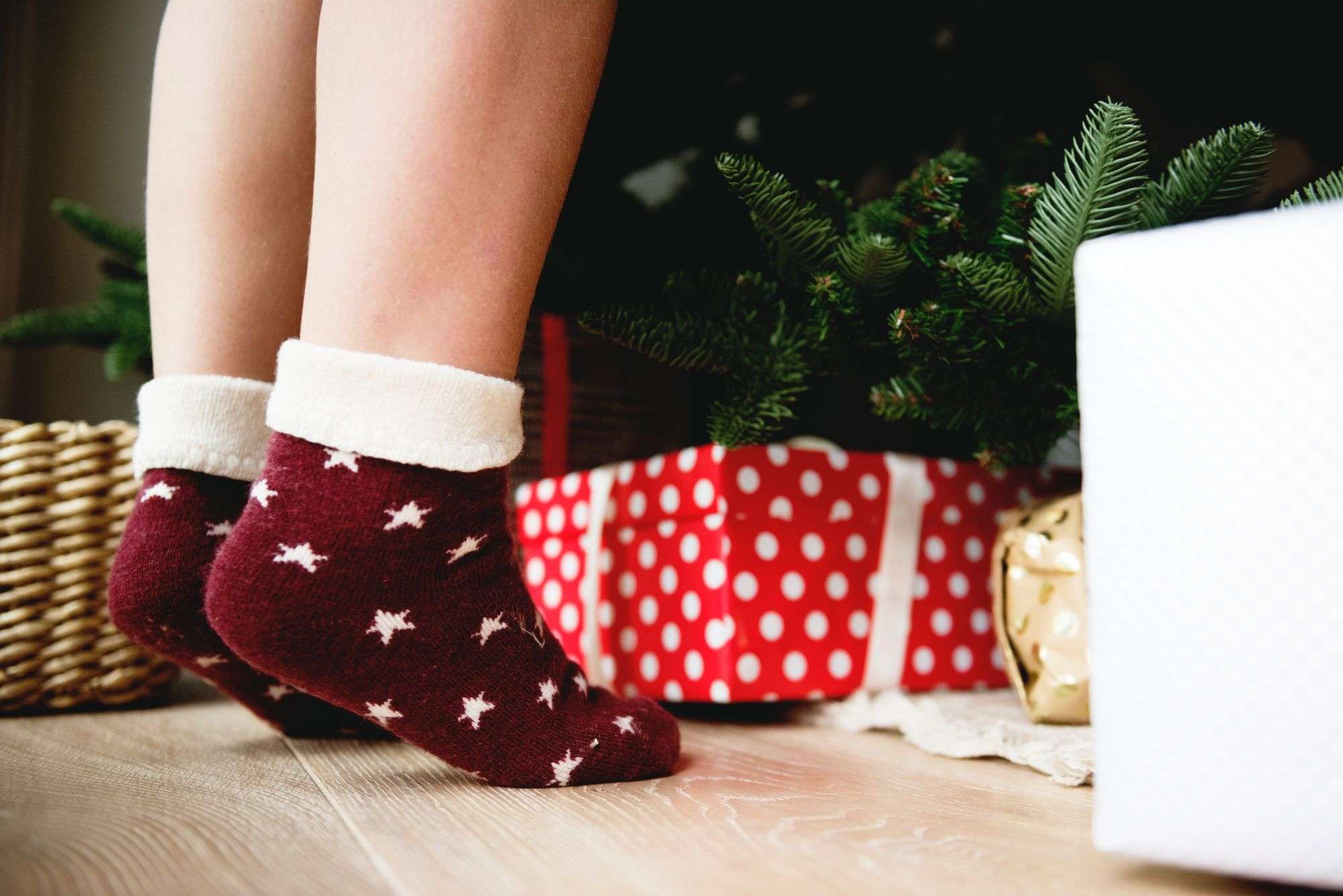 Facebook Marketing Tips to be Christmas Sale Ready
1. Have a calendar with the essential holiday days
Knowing when a specific holiday is to happen is very important for any marketer. This pressures someone to prepare in advance. It is crucial that one prepares a document or a spreadsheet that lays down the plan of each holiday. If a particular marketing company has decided to celebrate Christmas holidays, the period in between could be used to prepare and schedule the content.
Prior preparation results to someone posting the holiday offers on their walls. Getting ahead of your competitors from the same industry gives one an upper hand since people tend to trust the initial pages offering the services.

2. Use of visuals in the content
Facebook is one of those apps where people get attracted by images rather than lengthy paragraphs. Being a medium for entertainment, people tend to follow up on the lives of other people and checking out on how life is treating them. For this reason, a marketer ought to know that any advertisement made should have enticing images, GIFs, slides or videos.
However, one should ensure that the sizes of the images are reasonable since large images or long videos tend to use up more data. For a food company, for example, one can decide to have a beautiful image of a beautiful cake and have a captivating caption for the same. Before posting, always ask yourself whether the image will by any chance stop the viewers' thumb from scrolling upwards.

3. Share a history of your brand
As stated earlier, Facebook is a place where people get curious about other people's lives. Most users are always interested in someone's past, finding out how someone rose to their particular position. Marketers should also apply the same methodology to sell their brand names. If one, for example, has a bakery page, they could inform the users about their motivation to start that company.
Giving a story about your past, the challenges one went through to get to their current situation always generates some empathy from the readers. Though compassion may not be the original intention of the post, those likes and shares count. So, go ahead, let the people know about your milestone. Always give people a mental visit to your business world.

4. Have an emotional connection with the content you share
Facebook has features in the comment section whereby instead of having comments in words, people use facial imitations (known as emojis) to react to your content. When advertising on your products or services, always use content that people can relate. Let the story invoke different feelings from people. Make sure that it is so thrilling that one may end up smiling or laughing throughout as they go through your content. When someone relates to a story, they may tag some of their friends to read the same or more so, and also can share url to their friends.

5. Make use of Facebook live videos
Facebook live has become very popular. Often, people host live watch parties in groups or more so go live on their pages. Depending on how interesting the show is; online viewers choose to stay or even share the same to different people. However, advancement in Facebook now gives one a chance to inform friends, family, and various groups several hours before one goes live. This leaves a window for a large group of people to prepare for the live video.
However, avoid pep talk during this moment. Make it a chance to a have a Q&A forum, random giveaways to anyone who answers something correctly. Also one can inform the viewers that there would be random flash sales. This keeps the viewers online, and they will in many cases invite their friends for the same offers. Going live gives people a virtual feeling of being present. When such desires persist, some people may opt to have a physical visit or rather a purchase of the same.
One can go live for professional businesses as well. This could be a launch of a new branch of the business, a meeting with business partners, etc. Live videos create more awareness to the people compared to other methods such as images; hence a chance to get more customers to your business.

6. Create Facebook offers
During the Christmas holidays, most inlet and outlet shops offer great offers to their esteemed and loyal customers. This increases the sale rates besides garnering more customers for the following year. In Facebook offers, a marketer has an option of choosing the type of offers they desire. The offers could be made available either in the stores or through online purchases. The offers depend on one's budget and more so what suits the business best. Some of the typical offers are the "buy one get one free" type. However, this is a personal choice that doesn't require one getting influenced by other marketers.

7. Optimize on mobile-friendly posts
When posting content with the necessary images, always have in mind that most of the Facebook users use their mobile phones. This requires one to choose the right photos that give a good view even in mobile devices. People rarely have time to minimize your page for them to see the image. They will scroll down for more appealing photos from other people.
Besides advertising your business, Facebook is an excellent platform that could give people the location to your shop. With a mobile phone, one can access the location very quickly. Another critical feature is on the loading speed of the visuals on your page. Always ensure that images or videos are easy to download. This is because people tend to lose patience when an image or a video takes longer than usual to load and will in most instances leave the page.

8. Reach out to your target audience
In most instances, just because someone visited your page once doesn't mean that they will purchase your products or services. One ought to keep reminding them time again; hence redirecting them to your page once in a while. Initially, this was very difficult since it all depended on one's luck of ever seeing the page again.
However, Facebook pixels have eased this process. All that is required is for the marketer to install the pixel and make the adjustments according to their preferences. The best option given, for example, is redirecting the page to customers who viewed the page for a more extended period. This brings everything to one point; do everything possible to have content that makes Facebook users stay on your page a little bit longer. Common sense has it that when one sees specific advert more often, their interest increases hence raising the chances of them purchasing from your business.

9. Be a part of a charitable drive
Most companies spend a lot of money advertising their business on Facebook. However, an extra step could make the whole difference between your business and that of other people in the same industry. Giving back to the community is the best strategy to win people's hearts. This is because people always praise businesses that are affiliated with a charity. During such community services, these are great avenues to inform people more about your business, what you sell, etc. In the way of appreciation; you may gain more customers from the event.
This is a Christmas holiday that is mostly associated with charity. Most Christians adopt Christ's love for the needy hence expressing the same in the communities. In instances when your business doesn't have enough funds to host such an event, one can decide to create awareness by merely sharing the event of the organization on your page.

Conclusion
The Christmas holidays are just around the corner, and many people are still in confusion about what to gift their loved ones. However, your business can decide to help them make that decision. By applying the above techniques, Facebook can be a significant milestone to promote your business by getting many orders. This Christmas holiday may turn out to be the most exciting one, especially after a rough year of economic crisis in your business!

See also: How to Prepare Your Social Media Marketing Strategy for Christmas