It has always been a challenge to get your audience involved especially if you are on Facebook, where there are thousands if not millions of pages of businesses you have to compete with.
Now since Facebook is the most widely used social media application, the question is: how do I get recognized? How will my brand compete?
So maybe you already have a Facebook page, done tons of outreach projects to get Facebook likes, gained a lot of comments and shares, but never really have seen a drastic change in  your sales revenue. And you probably have asked yourself, "hey, what's wrong here? Or what else should we do?"

How do you better engage people with your business?
Virtually Alive with Facebook Live
Facebook has yet created another tool for you to connect to not just your target market, but virtually everyone who is online who can see you "Live".
Facebook Live allows people or businesses alike to live stream their activities, at the same time, it allows audiences to provide real-time comments. This gives both business owners and their Facebook followers a real-time interaction and conversation; letting them give better responses and at the same time answer questions that are unaddressed by their page or website.
This paved way for celebrities to better connect with their fans by making them aware of their day to day activities even when they are remote to each other. Making fans feel more connected and at the same time feel more recognized and felt by their favorite celebs increased their visibility in Facebook.

Real Time, Real People
Going "Live" on Facebook will remove people's assumption that you are probably just a bogus website or page trying to feed off from people's money. If they see real faces, real people and real events real time, it would remove this anxiety that is probably holding them back from getting any of your products or services.
Yes, you can post videos online that may show your daily activities or your interaction with customers, but there will always be skeptics who would think that all of it is canned and fake. So to remove this unnecessary anxiety a lot of businesses have now used this practice as often as they can to reach more people and to make them more approachable than ever.
This gains your audience's' confidence more than you might ever expect or know.
Aside from proving that you really exist as a business, this is also a channel for people to have a better look at who your company really is.
Digital communication doesn't have warmth, although emoticons and words can be comforting, they don't have live voices that makes the communication human to human. Of course, taking care of a website is not that easy, so not everyone would actually choose to have people take care of their social media page 24 hours, whom people can chat or speak with real time, not to mention the extra cost that it would accumulate.
So going "Live" via Facebook Live is really the least expensive way to get this job done.

Solicit and Do it!
After introducing who you are as a business entity, you might have confusions on what to do next. This is where your audience's opinion comes in. Solicit opinions from them about your next activity, in that way they feel recognized and they are much more likely to follow and watch out for your next live streams.
Most of your avid likers and followers are really going to comment on their thoughts or questions, so be sure to give them a simple response or assurance that they are heard and that you want them to know you care about their unsolicited opinions. Aside from getting your "likers" feel more connected, this would also open up criticisms from the public. Here will come comparisons between you and your competitors. Don't feel alarmed, hence take it as an opportunity for you to improve your services or prove them wrong about it.
Asking people about their requests and doing it for them, give them the feeling of being socially recognized. This is a thrill that almost everyone wants to feel, and if people see that you are faithful in delivering requests, more and more people, even those who don't really care at first will definitely get hooked. This will also streamline your target market effectively because you will be able to observe the demographics of most of your active commenters and likers.

Plan it and Deliver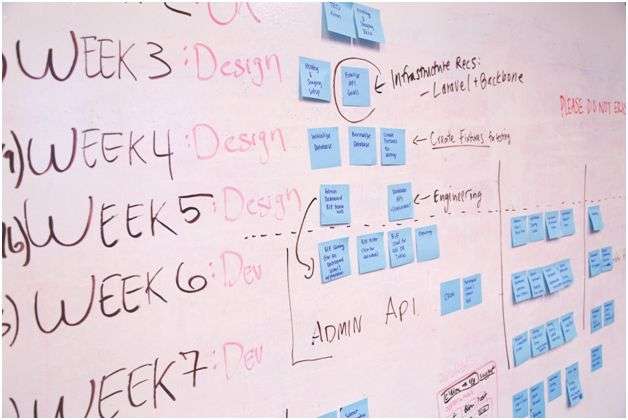 So now, you have tons of requests to choose from and you may feel a little overwhelmed on what to do. You want your live streams to have a storyline which is relevant to each other and your core vision and mission as a company. Well, it is good to go off beat for a short while to give chances of diversity, but it would be best if you plan beforehand everything you want to showcase live rather than letting batman and robin do the guessing job.
It is planned not canned. Let people feel natural about watching it, as if they have been your customers for a long time.
As it is always said, "failing to plan is planning to fail". Pick up the most relevant request from your audiences. Make sure that it leaves room for public to engage and react. But before you go "Live" again, make sure that they are fully aware of it. You can probably post a video of yourself thanking them for being there on the last live stream and telling them what to watch out next and when they should expect it.
Make sure that the word goes out far and wide for your next live stream event. You may need other people who can help work this out for you. Don't let the momentum fall, keep it going up and in no time, this will definitely give you a return in numbers, wherever you expect it to increase.

Takeaway
Facebook Live is another powerful tool that you can use to grow. If you are able to use it effectively, you will see results eventually. But just like any other tool we know, it can make or break one's success, so before going "Live" be always sure of your storyboard. You have 90 minutes to make your once sorry business to a soaring one. Keep your customers and your prospects involved and you'll see that it is worth all the effort you have put. You will need help from professionals and social media marketers and enthusiasts, which may add up to your investment, but if you are looking for visibility and increase in social interaction on Facebook, this is one surefire way to do it.

See also: How To Successfully Run A Facebook Live Broadcast?