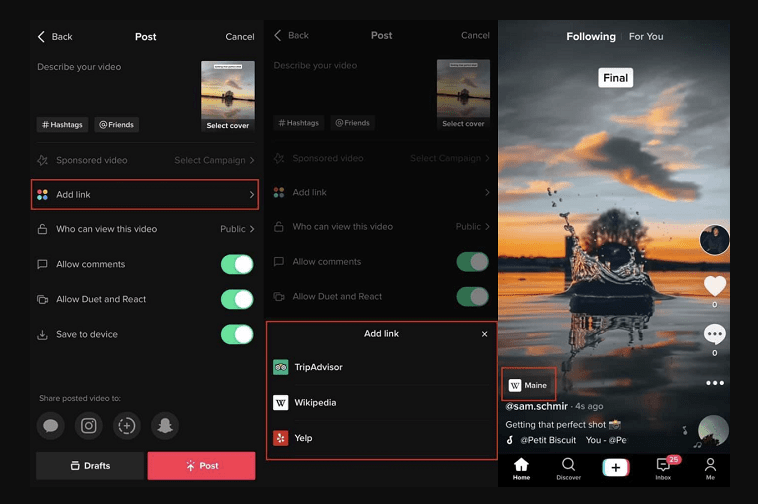 Last year, TikTok tested a feature that would allow its users to add Wikipedia links to their videos in order to give more context to their stories.
After being tested by several creators and have seen their impact on what engagement meant, TikTok is now working on developing the feature mentioned above and the possibility to add more links to videos, such as TripAdvisor and Yelp ones, added to the Wikipedia, that still stands, as you can see below on Matt Navarra Twitter's account. 
What does this mean?
It means that more context will be given from now on to TikTok videos. Even if you can't yet add any link you want, those three are a good start.
And if you run a business, then you should think of adding a Yelp or TripAdvisor profile to it or even create and constantly update a Wikipedia page. This way, you could encourage users to share your stories there and get to the eyes of more and more people. Of course, if the business profile fits those platforms.
Along time, TikTok has tried to add several links to videos to create engagement, e-commerce ones included – following Instagram's model. Hopefully, they will integrate this feature as well, as it could bring profit to businesses as well. And more engagement to the content creators.
This could also be a good monetization for TikTok, brands and influencers as well.
TikTok Downvote button
And it seems that TikTok will be doing what users are waiting from Facebook for a long time to bring back: the TikTok downvote button which will be added to each video, together with the upvote one and replacing the heart that is currently in use.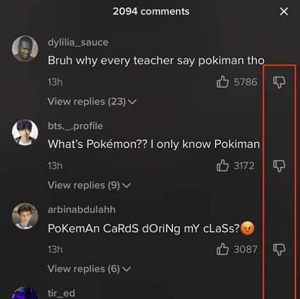 Reddit also has this button and it seems it's a good way for users to share their point of view rather than commenting. It only depends on the users on how often and with which reason they will use it. Let's hope they won't abuse it and make others use it as well just for revenge or other bad influences.
So what do you think of the novelties TikTok is planning to bring? Will or are you already using it for your business or for personal matters?
See also: How do I restrict content on TikTok?