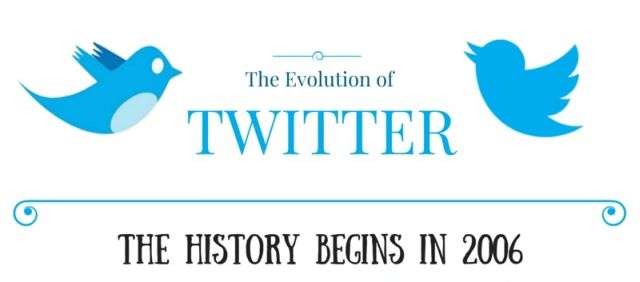 How many of you know Mark Zuckerberg as a creator of Facebook? It can be because of the movie "The Social network" or because of his PR managers, at least you heard about this guy. But if I ask you, who are Evan Williams or Dick Costolo or Jack Dorsey, I doubt someone will mention Twitter just like that.
Twitter was created in 2006 as a platform for sharing your answer to the "what are you doing" question. The very first tweet was made on 21st of March and later on, July 15, service was opened for everyone to give the power of spreading ideas and information without barriers. That's the mission of the company, which is developing and growing already 9 years in a row. Tweets are coming every second, from any part of the world, and in 2010 it was even the first tweet from space! Everyone is tweeting: starting from people to companies or brands. Even Youtube has its own Twitter channel, not talking about celebrities, like Katy Perry, Justin Bieber, Barack Obama, Lady Gaga, etc.
1 billion messages were posted by November 2008 and it multiplied 5 times by October 2009. Twitter grew till 6 million unique visitors in August 2010. Platform became one of the voices of society and keeps increasing in numbers. You can measure importance of the event by number of tweets per second (TPS) or per minute (TPM). The more engaging thing is happening in the world – the more posts you can find related to the topic. For example, Germany's World Cup blowout of Brazil last year historically was the most tweeted sport event or Japanese were present at airing Castle in the Sky, and at one moment they established a record of TPS 143,199.
Each 2-3 years the company should evolve and come up with new ideas to stay relevant in the market, to be recognized by customers and to be up-to-date. New design, new taglines are keeping interest in the platform itself and bringing something fresh to your life, filling it by colors and emotions. The concept is the same from the very beginning, but with nowadays competitive market it's quite important to suggest updated version of the product. Of course, to make this miracle of technology happen, there are thousands of employees in offices around the world and half of them are engineers.
That's briefly about evolution of this incredible startup, which is giving you the opportunity to connect with your friends — and other fascinating people.
Check out the evolution of Twitter infographic below and tell us when did you made your first Twitter account?

See also: Twitter Marketing Strategies – What You Need To Know Today?