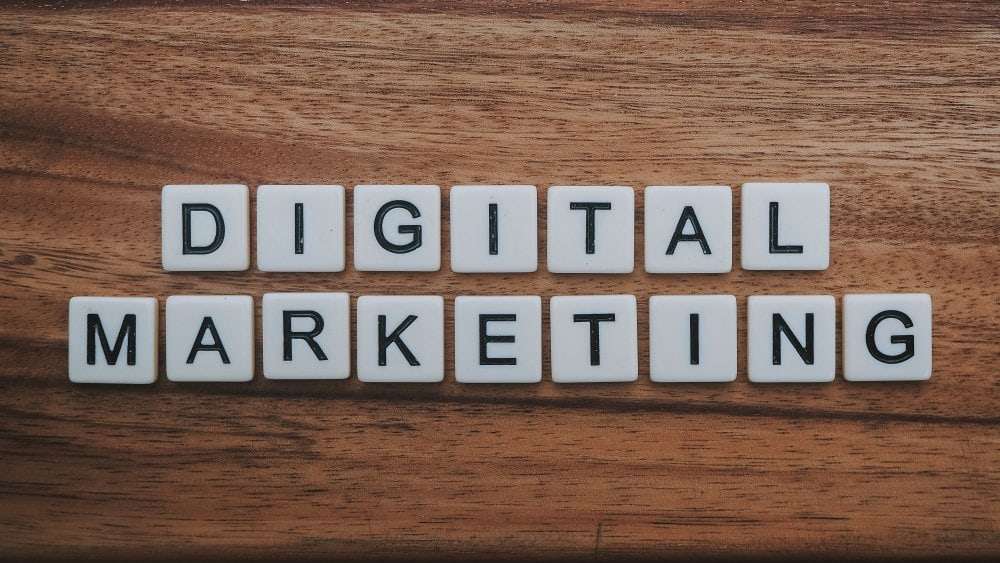 In today's era, it is very challenging for entrepreneurs to initiate digital marketing. Still, only 9% of marketers believe that their digital marketing is working. Consequently, entrepreneurs must adopt digital marketing strategies.
Before choosing a marketing technique for your business, every entrepreneur needs to have a better understanding of their goals, clients, and business products.
When it comes to choosing a marketing technique for your business, it is quite perplexing because there are so many digital marketing strategies that confuse entrepreneurs to select the best one.
Here are 15 best digital marketing techniques for entrepreneurs that can help establish their business from better to best.
15 Digital Marketing Techniques For Entrepreneurs
1. Email Marketing
One of the best digital marketing techniques is email marketing. It allows entrepreneurs to build a relationship with the customer and communicate personally. You can contact your customer immediately. It is the leading magnet for your business.
Email marketing helps entrepreneurs to keep updating their customers about offers and exclusive sales. A smart entrepreneur always uses email marketing to establish his/her business and increase conversion rate optimization. It is the most effective way to promote your products and reach your business goals.
An email has evolved its way from only messaging to building a loyal relationship with your customers. According to a survey conducted by oberlo, email users is set to grow to 4.3 million users from 3.7 billion users.
2. Facebook Advertisement
Facebook is one of the highly used and rated platform these days. Every single person from infants to adults are using Facebook. Having a Facebook business page is one of the contemporary requirements for entrepreneurs.
Facebook is a channel for entrepreneurs to attract loyal customers and advertise their products. It allows you to promote your product free of cost. For the Facebook advertisement, you need to have an initial plan on how you are going to start your business? Every entrepreneur needs to create a dedicated group on Facebook that gives values to your customers and get you, loyal customers.
3. Content Marketing (guest posting)
Content marketing allows entrepreneurs to promote their business and products through blog posts and guest posting. It is one of the highly recognized digital marketing channels. It provides you to bring brand awareness in your customers, get your traffic growth. Content marketing has channels that can help you like:
Blog posts
E-books and white papers
Infographics
According to entrepreneurs, bloggers are 13 times more likely to have a positive return on marketing investment (ROI).
The type of content you share must include details about what kind of products or services you are offering. Some content strategies can take your business from good to great. This content can help you earn more conversion.
4. Social Media Marketing
Social media has taken over the world for a few years. It is one of the highly used platforms for entrepreneurs to promote their business. It provides you free traffic growth and leads for your business.
Social media platforms for digital marketing are:
Facebook
Instagram
Twitter
Snapchat
Pinterest
Hangouts
WhatsApp
LinkedIn
Here is a chart by Statista, which shows the number of social media users from 2010 to the present.
Social media is achieving a higher number of subscribers every day. Being an entrepreneur, it is an evergreen technique to reach your competitors and maintain contacts with loyal customers. Many companies are using social media to promote their business these days. There are some best social media management tools for 2019.
5. Video Marketing
In 2019, where everyone is convinced by motions that stick to their minds, video marketing is one of the most effective ways for entrepreneurs to promote their business. It provides you a platform to interact with your customers.
Most people prefer visual marketing rather than just listening. Video marketing allows entrepreneurs to provide details of their products to their customers.
Studies have proved that anything that you record in high quality and elaborate by communicating to people visually sticks to people's minds.
6. Chat Bot Marketing
A chatbot is a program that can carry on conversion with people on websites. Chatbots are the future of digital marketing. Those days are gone when entrepreneurs had to post their product and had to wait for hours to see if anyone has noticed.
Chatbots are one of the best innovations of artificial intelligence. It allows a user to communicate via textual or audible methods. According to Gartner, customers may manage 85% of the interaction with a company without even speaking to a human by 2020.
Instead of only communicating with customers, chatbots can also be used for customer engagement, lead generator, and can even help with market research.
7. Paid Marketing
Paid marketing is one of the effective digital marketing techniques. Paid advertising can give you an excellent website for traffic and sales. Paid marketing can be done through different channels, such as:
Paid marketing and paid advertisements help entrepreneurs to build a better image of their products and enhances the trust of your brand. Many customers rely on reviews of the products which they want to buy. Paid marketing can give you reviews at very reasonable rates.
8. Offer Sales
Offering sales has proved to be one of the best marketing techniques in this age. Most of the time, people are interested in products that have low price and good quality. Giving a limited-time sale can bring you lots of customers.
If you are low on your budget, you don't need to give a discount to your customers. Instead, you can offer valuable services. Such as:
Free local delivery.
Weekend opening
Technical support
Offers for online customers.
These offers won't cost you the earth and can help you build a loyal relationship with your customers.
9. Personal Branding
People don't put their trust in companies, instead they out trust and do business with people they like. There's a connection between human beings that can help build customer loyalty, which cannot be achieved by the company.
Big companies have their VIPs with whom people have a strong connection. These people serve their brand's mission. Like Apple had Steve Jobs, Tesla has Elon Musk.
Every entrepreneur needs to build a personal brand that can help him and his company to achieve its mission
10. SEO Marketing
One of the essential marketing these days is the Search engine optimization market. SEO is the process of optimizing your website to rank higher in search engine results. It can give an entrepreneur as many clicks as they want to depend on what type of products and services you offer. There are three types of SEO that can help you generate free traffic.
On-page SEO
Off-page SEO
Technical SEO
These types of SEO can redirect you to the same domain as well as the external domain. It is very useful for essay writing service.
11. PPC Marketing
PPC is a technique for directing people to your site by paying a distributor each time your promotion is clicked. One of the most well-known kinds of PPC is Google Ads, which enables you to pay for top openings on Google's web index results pages at a value "per click" of the connections you place. Different channels where you can utilize PPC include:
Post aids on Facebook
Twitter ads on campaigns
Sponsored Messages on LinkedIn
12. Meeting Your Client's Expectation
The fundamental reason for your procedure ought to meet the essential needs of your clients. This should be possible in numerous ways, which incorporate an attempt to find out about your client, their degree of need, and their desires.
You have to fulfill your customer how your item is going to address their issues. Attempt to tell your client that when and where your items will be helpful for them. One of the essential needs of clients incorporates the guarantee of the item. This is one of the most required techniques an entrepreneur needs to consider while starting a business.
13. Using Social Messaging Apps
Social messaging applications are not just utilized for sending cordial writings or emoticons. Reaching your clients through messages doesn't only support publicizing yet builds up a sound and individual connection legitimately among clients and suppliers.
Facebook led an exploration which shows that:
63% of respondents noticed that correspondences with organizations using informing applications have expanded over the most recent two years
56% would prefer to communicate something specific then call an organization to manage an organization's client support.
61% state they acknowledge customized messages from organizations
Over half the country, they are eager to shop at an organization that imparts through informing applications.
14. Taking Reviews
As mentioned earlier, people often purchase products depending on the reviews of people. A greater number of positive reviews can give you more converts. Every entrepreneur needs to provide this opportunity to its customers to give a review of their services and products.
15. Referral marketing
Referrals are one of the oldest and most trusted marketing techniques. As per the New York Times, 65% of all new business originates from referrals. That implies, all things considered, 66% of buyers make purchases because someone they know prescribed a specific item or administration.
Referral marketing is getting the message out about an item or administration through a business' current clients, instead of conventional promoting.
Verbal showcasing, which happens when others reveal to one another about a business, is additionally viewed as a type of referral promoting. Verbal exchange is the guideline behind things that "become famous online."
Final word
Utilizing your business while keeping in mind these 15 digital marketing techniques, an entrepreneur can get more and more conversions per day.
See also: What is the best digital marketing strategy?