It is time once again to check on Instagram's latest features for both Stories and Reels and see what's new with the 2 features they have copied from other social networks.
Let's see what's new with both of them!
Instagram Stories
Several users have noticed new Stories modes in which to record videos. And those are the following:
Color filter – you will be able, from now on, to choose the intensity of the filter you apply to a story;
Photobooth – a multi-capture feature that allows you to take multiple photos at once, without having to press the photo button for several times; and then you choose the one(s) that you like the most;
Level – the feature that moves the focus as you move your phone.
Don't forget that these features are not available to everyone. Some of you might have them all, some just one of them and some none. But in time, all the users might get them, eventually.
Instagram Reels
Instagram's copy of TikTok is also getting updates to make it look more like its inspiration.
Check out the updates that have been discovered:
there will be a Reels watermark in the upper right corner of the screen – just like TikTok has one. But the latter have been ahead thinking that the clips made with their app will also be shared on other social networks.
Audio Mix and Voice-Over – are two other functionalities available for Reels. You will be able to add music, other sounds or even videoclips to your Reels. In order to accese those features you have to tap on the microphone at the top of the screen when composing a Reel.
Edit clips – you will get even more ways to edit your Reels to be perfect.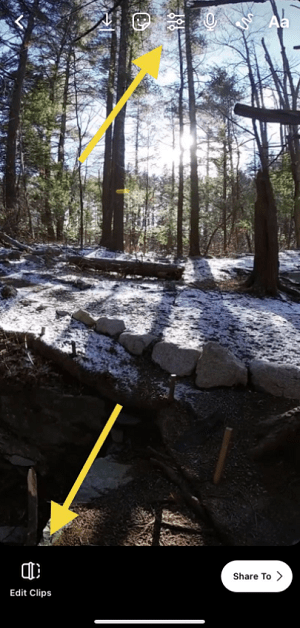 Branded content – there will be new possibilities for creators to signal branded content in both Reels and Live and a new way to monetise their content.
Remember that all the features that we mentioned above might not be available to all users at the moment!
See also: Instagram content calendar prototype