If you are a Snapchat user, you know you can create a Bitmoji that is very alike you and create its personality depending on your move.
Since Snapchat has created its own gaming platform, everyone was wondering how users will be able to personalize their experience with the games available on the platform. And the answer came this week: every user will be able to use their personal Bitmoji in the Games SDK.
People at Snapchat still work on the process and soon enough you will be able to scan an in-game code to add your Bitmoji to the game you want to play. The games will be available on PCs, consoles and mobile games. But not all games will support Bitmoji integration at first. There will be selected few, maybe to see if they create traction and then more and more will join the party.
They have support for Unreal, Unity and the Play Canvas engine that should help developers integrate Snapchat's Bitmoji into Snap's game platform for selected games, as we said.
Bitmoji co-founder, Ba Blackstock, says that games with you inside them are much more engaging and personal. This is why they have decided that integrating Bitmoji is a good idea for promoting their games and engage their audience. They are adding an identity layer to the games and this might be an important change in the gaming industry.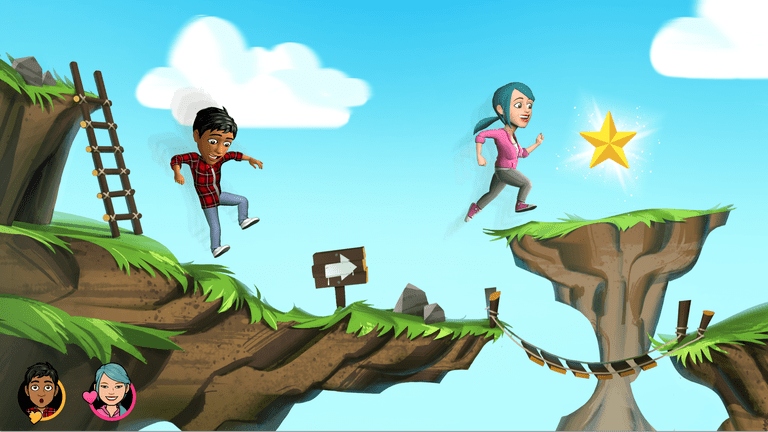 Why focusing on Bitmoji In Snapchat Games?
Ever since Snapchat launched features that used to be theirs – such as ephemeral stories or ephemeral messages – they were copied by other social media platforms. But there is still one characteristic that remained Snapchat's and was not copied: the Bitmoji. This might be the reason why they are betting on it with the new gaming integration. Because it is authentic and it gives more personality to the experience.
See also: What are Snap Originals?