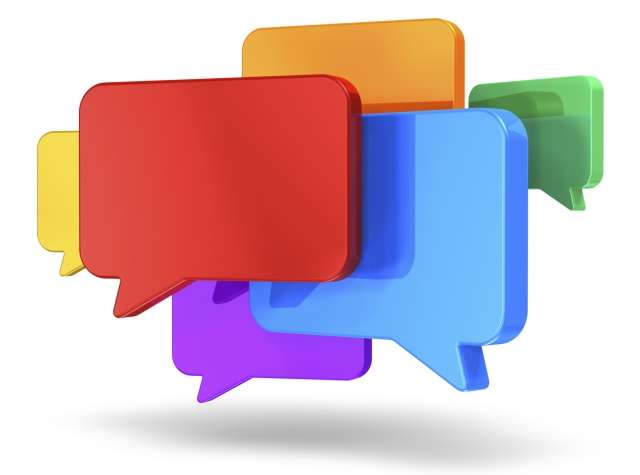 Your company uses social media, so you're already on the cutting edge. You're already trying to keep a finger on the pulse of what your customer wants and how they interact with you. You're posting engagement tweets, contests and pictures. However, if your company is offering a service, then you need to take the customer experience into account much further than just how they interact on social websites. The way to do this is by leveraging social media and surveying your customers.

Benefits of Surveys on Social Media
Facebook and Twitter, Directly
 The simplest way to get customer opinions on social media is to, well, straight up ask them. There's no need to create long-winded surveys on social media or work in an email campaign. So, why not ask simple questions directly to your customers.
Start out basic. If you run a construction business, for example, and you want to know how your customers want to set up services – and even how they want to hire you – ask them outright in a tweet or a Facebook post. What kind of construction software do your customers like? Would they rather hire you by phone or an online form? It's simple, but there's no need to over-complicate these things.
The other aspect of social media to take into account is the analytics at your disposal. Take a look at what kinds of tweets you're receiving. If you notice a ton of customers are tweeting at you to complain about the ineffectiveness one specific aspect of your online form, then you probably don't need to set up a survey to ask them about it. You can just take the historic data and optimize your tools accordingly.

Third Party Surveys
 So now that you've used social media to address some basic concerns, and you have an idea of what your customers like and want – and what they don't like and don't want – then it might be time to get a little more information. In other words, it's time to set up a larger-scale survey.
Using an outside service like Survey Monkey, you can create a full-fledged, multi-page questionnaire asking people to rate your service offerings and tell you what they want. So where does social media come into play? Well, you'll need a way to push the link out to your customers. While email is always great, it might be best to offer the survey in a sphere where your customers are already being vocal – Twitter and Facebook.

Post-Surveys
The best use of a survey is to gauge how well your business is doing after the service has been rendered. Sure, it's valuable to get a sense for what your customers want when coming up with business offerings, but if they aren't satisfied with your core competencies, they won't come back for more.
Make yourself a basic satisfaction survey. If you run a web design service, for example, you might ask people how their site is meeting the needs they asked for. Is it easy for them to edit themselves? Does it work properly with no glitches? Surveys like this will let your customers know you're still interested in helping them well after they've paid.

See also: 10 Tips For A Successful Social Media Campaign