Remember when Snapchat launched Spectacles and thought they will be a great success? Yes, that story. Well, it turned out not to be such a great success and people were not buying Spectacles. Or not as many as they had expected. Even though they were pioneers in this matter, it was about time for another company to launch a similar product which might have more traction.
And then this happened: ACE Eyewear has made its way into the market. Their story starts in 2016 when they started with a sketch, market research, and product design. After this phase has passed, they continued in 2017 with the first working sample, prototypes and hardware design for tests. After optimizations in design and product matters, they are preparing the Early Bird shipping for the beginning of this year.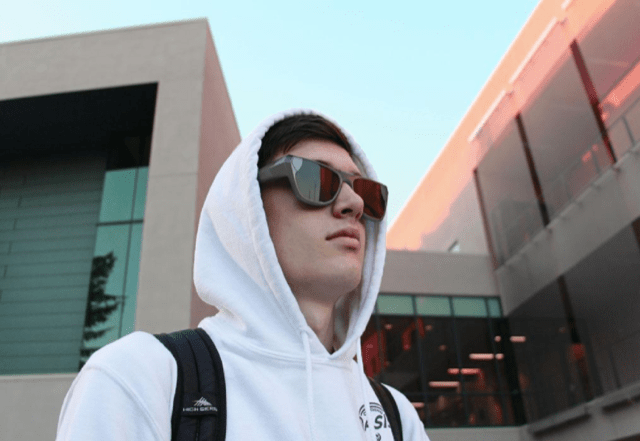 So this is ACE Eyewear's timeline. But let's see how they are different from Spectacles and other specifications that might make them a winning receipt for the social media aficionados.
First of all, they will not be available with Snapchat. Instead, they will be available with Facebook, Instagram, and YouTube. You will be able to upload both photos, videos or do a live stream on these platforms using the new sunglasses:
they have an 8MP camera;
you can capture up to 40 minutes HD videos with rich color;
you can live stream moments of your life that are important to you;
they have 120 wide-angle lenses;
one click control buttons for both photos and videos;
live stream on Facebook, Instagram, and YouTube;
manage your photos and videos in one place;
link them to the Action app and share what you see on the go;
you can connect your glasses to your PC or Mac using a USB cable;
battery lasts up to 80 hours in standby and 1,5 hours when recording;
4GB memory;
waterproof.
One of their slogans is "Life is but a stream" so they might base their philosophy on the fact that people share so many details of their lives on social media. And they are right. But will the new product on the market have traction? Will be Facebook, Instagram and YouTube users use ACE Eyewear to stream and share? Will Facebook or Google acquire this new brand to compete with Snapchat?
What do you think? Would you use those glasses?

See also: The New Snapchat Separate the Social from the Media