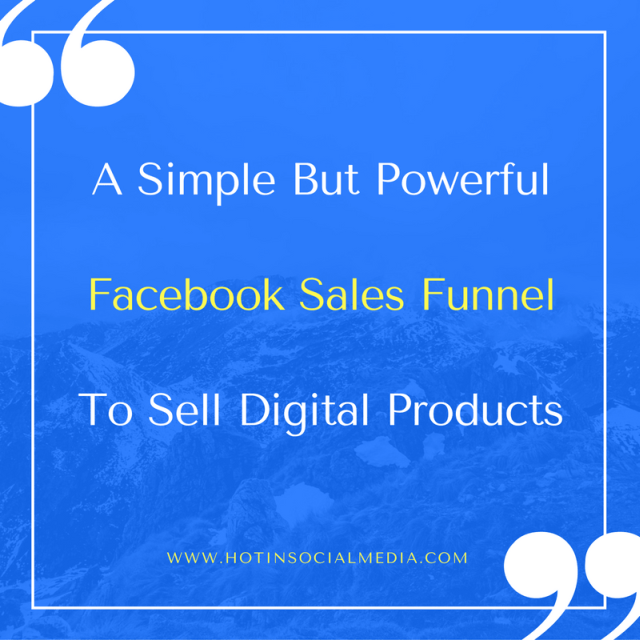 If you've noticed an increase in the number of ads on your Facebook timeline selling eBooks, online courses, video tutorials and other forms of digital products, don't be surprised.
There has never been a better time to create and sell digital products on the web.
According to Statista, eBook sales in the U.S alone would reach $9 billion by the end of 2018. This represents a growth of nearly 3000% in the U.S eBook market in the last 10 years.
However, it also means there's much more competition for digital customers.
Which is why, instead of going broad, smart marketers choose very specific niches and use sales funnels to attract, capture, qualify and convert strangers into customers.
With more than a billion daily active users from all across the world, there's no better place to build a sales funnel than Facebook.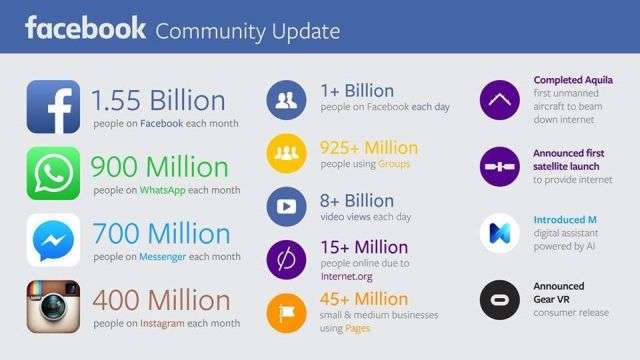 It not only gives you access to millions of potential customers but also gives you the right advertising tools to attract and engage your target audience.

Here the 5 main components of a high converting Facebook sales funnel:
An optimized and targeted Facebook News Feed Ad
An enticing email lead magnet
A conversion focused email autoresponder series
Your trip wire offer to convert subscribers into buyers
Your high-ticket product offer
You will target a very specific niche using Facebook newsfeed ads, route them to the landing page of your lead magnet and send them a series of autoresponder emails leading to your core offer.
All this can be automated.
I'm assuming you already have a digital product and have an idea of your target audience. If not, read this detailed guide to get started.
This particular post is about creating a funnel that maximizes your sales. Here are the things you need to do.

Powerful Facebook Sales Funnel To Sell Digital Products
1. Create an Irresistible Email Lead Magnet
The primary objective of a lead magnet is to lure your target audience into subscribing to your list.
The idea is simple.
You offer them a lead magnet (a free eBook, video course, email course etc.) in return for their email.
This appears simple enough.
But getting this step right is the key to maximizing your sales.
I say that for two reasons
Your lead magnet will determine the quality of your subscribers.
The value of your lead magnet will act as an advertisement or a sales pitch for your main product. If your lead magnet doesn't provide enough value to your subscribers they would assume your paid product wouldn't either.
An ideal lead magnet not only provides massive value to the subscribers but is also very closely aligned with your paid offer.
In other words, it's effectively a sample of your core offer.
For example, famous blogger Jon Morrow uses this lead magnet to attract subscribers for his paid guest blogging course: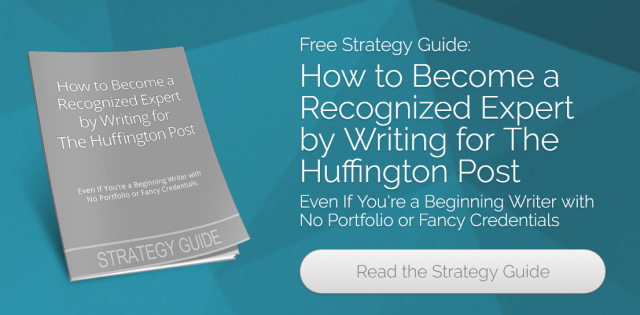 This is a classic example of how your lead magnet should be closely aligned with your paid offer.
Here's another example from Matthew Woodward's blog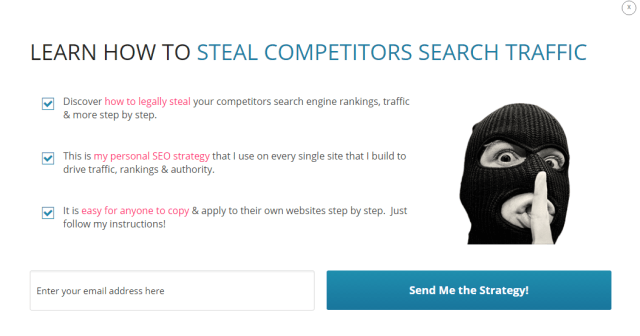 When someone opts-in to this course, he's automatically registered for an autoresponder series as well.
Once a stranger converts into a subscriber, he's much more likely to read your content and take interest in your paid offers.
But how do you drive traffic to your lead magnet?
The answer is Facebook news feed ads.

2. Create an Optimized Facebook News Feed Ad
When your lead magnet is ready, it's time to take it to your target audience and pull subscribers to your list.
Facebook Desktop and Mobile News Feed ads are ideal for this.
For example, Digital Marketer created this ad to market their lead magnet


Use Facebook's targeting features to zoom-in to your target audience. Start with a broad audience and a small budget of $5.
Test 2-3 different ads and gradually narrow down your audience. Once you identify the best performing ad, start increasing your budget.



You can read this detailed step by step guide to learn more about creating Facebook News Feed ads.

3. A Conversion Focused Email Autoresponder
The famous saying "money is in the list" still holds true.
There's no better place to build and nurture an online relationship than your email list.
The objective of your lead magnet and Facebook ads was to attract relevant subscribers.
Now that you have them on your list, it's time to send them a series of high-quality conversion-focused emails.
You need to automate this part by using an auto-responder application like MailChimp, AWeber, GetResponse etc. All of them offer great features that are good enough for your requirements.
The moment someone opts-in to your list, your auto-responder will be activated and they'll start receiving emails based on the criteria you've set.
Here's an example of the auto-responder sequence Neil Patel uses to convert his subscribers into buyers.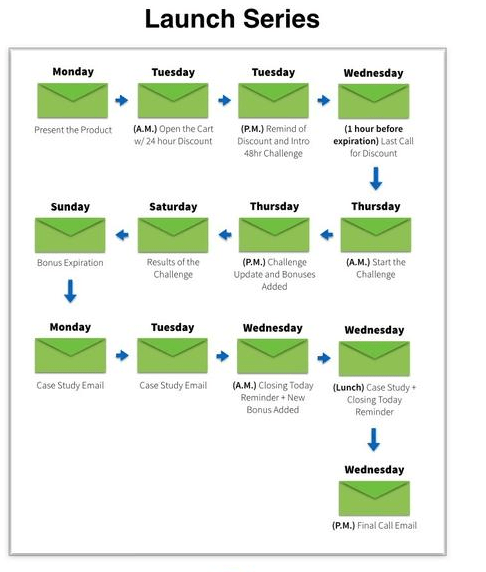 Source: QuickSprout
The objective of all these emails is to take your prospects to the next level and persuade them to buy your paid product.
You can use exclusive discounts and bonuses to make the offer more attractive for your subscribers.
Personally though, I prefer not to pitch my core product directly to the subscribers.
Instead, I do this.

4. Create a Tripwire to Easily Convert Subscribers into Buyers
Your lead magnet should give your subscribers a good idea of the quality of your core product.
Your email auto-responder series should engage them even more and push them towards the purchase decision.
But this is where it gets hard.
Your core product is usually a high-priced item.
People hesitate to spend money directly on a high priced item.
It's much easier to get them paying using a tripwire – a comparatively low priced item that offers a limited version of your high ticket product.
In my experience, people latch on to tripwire offers like hot cakes.
And remember, if someone is ready to pay you $7.99, he's much more likely to pay you $199 or even $1999, provided your tripwire and your core product have value.
Marketers like John Chow, Pat Flynn etc. do this all the time.
Need an example?
Remember the guest blogging course of Jon Morrow which I mentioned earlier?
Here's the tripwire Jon used to convert email subscribers into buyers.


He packaged the contact information of the editors of dozens of leading blogs and sold it as a PDF eBook for $7.
This worked wonders for him and he landed hundreds of easy customers.
The biggest benefit of using a tripwire before offering your main product is that it allows you to make a list of buyers – people who're willing to hand you money.
Targeting them for future offers becomes much easier.

5. Offer Your High-Priced Product to Your Buyers
The moment a subscriber purchases your tripwire, redirect him to the landing page of your main high-priced product at a special one-time discounted rate.
This is the best time to pitch your main product because the buyer has just made a purchase and is already convinced about the value you're offering.
So he's much likelier to convert
The structure of your landing page will be crucial to your conversion rate so make sure that you get it right.
Here's a really useful infographic by Kissmetrics for more guidance on designing a landing page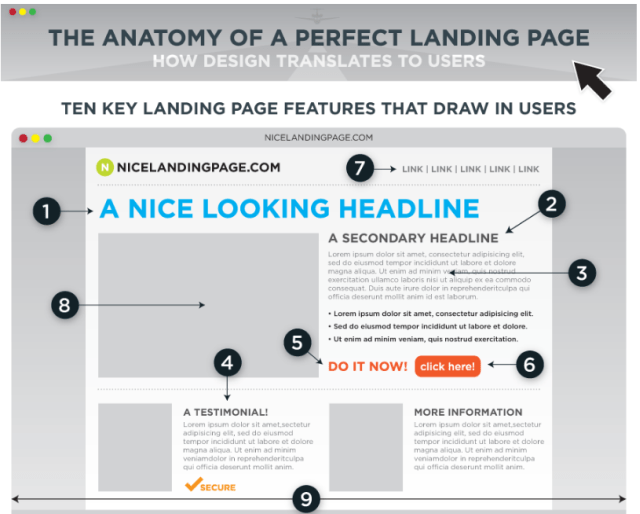 This funnel works really well for digital products since it has minimum drop-off points and focuses on user-engagement.
Facebook, with its brilliant targeting features, has made it much easier for marketers to promote offers and products.
As long as your ad copy, lead magnet, tripwire and core product are closely aligned you should see a healthy conversion rate on your offers.
Have you ever tried Facebook ads to build your email list or market your products?
Or do you have any questions related to this post?
I'd love to see your comments.

See also: 6 Rules to Create Effective Email Subject Lines