A myth is typically an ancient popular belief that has been associated with occurrences especially ones considered to illustrate the cultural idea. It explains aspects of the natural world or delineating the psychology, customs and ideas of society. In this context, we can define myth as a theme or character type embodying an idea.
Online selling is a lucrative business which takes an investment time and endless decisions to make while venturing into the firm. Before venturing into e-commerce business, thorough research should be conducted on the dos and don'ts of the enterprise and avoid incorrect ideas about the social media marketing.
An open mind and willingness to try new things should be the core thing in social media marketing. The day to day activities gets one to the point where e-commerce marketing becomes a huge factor, and one needs to understand that promoting e-commerce sites on social media is difficult but it is worth an investment when you finally find something that works. People should get the right information on social media marketing to avoid spinning their wheels because of a lot of incorrect ideas.
According to E-Marketer, e-commerce companies are investing heavily in social media marketing and the figure keeps on rising in the foreseeable future.
The following are the misguided beliefs about e-commerce marketing tips which people live on and make the greatest mistakes in electronic commerce marketing.
9 Myths Uncovered About E-commerce Marketing Tips
1.  The Secret to Profitable E-commerce Campaigns are Social Shares
Social media is a tough sell for electronic commerce companies since it is tough to figure out which platforms work best in certain markets. Many e-commerce companies are over-focused on generating followers and social shares which to them is a number one priority.
To increase sales effectiveness, an e-commerce company should concentrate on diversifying platform usage by spreading out social media presence which gives the customers a way to connect with the enterprise.
These should be through creating different mediums like Facebook, Twitter, and Google plus pages and spread the content through these mediums and by use of social media analytics tools they should understand which one works best. Even if one works better than the other, they should not consider cutting them for they risk losing that customer who uses it.
The ultimate goal of an e-commerce company should be to increase sales effectively through social media and not over-focus on generating followers and social shares.
2. Social Media is classified advertising on Steroids
Social ads are interesting, they are used as a test to know if customers are interested in and rarely one utilizes a dime to check them. To earn customers trust, an e-commerce company should engage with followers instead of being bombarding them with annoying ads because they will just ignore them.
An e-commerce company should use ads to identify the ones that customers are interested in, and this is measured by the likes and comments received on an ad during the piloting period, and in so doing they can spend a little money on successful ads and coax visitors into visiting the website.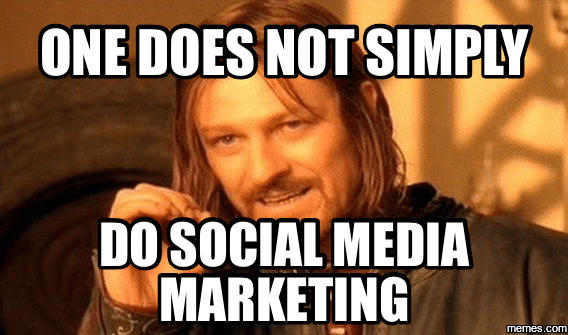 Image via: Memes
3. Low Prices are Always Way to Go
Pricing should be based on how customers value your product rather than linking them to your costs or mimicking your competitors. A standard e-commerce mistake is underpricing the products especially when they are launching a site. A lower price may attract customers but can have an adverse impact on revenue and value perception of the overall brand and in case future price increases it may be difficult to convince customers thus loss on sales, customers and brand name soiling.
An e-commerce company should not use price as a selling point. Instead, they should focus on quality and customer retention.

Image via: Memes
4. I don't need to Update my Campaigns
Social campaigns need to be actively and regularly updated to keep them profitable. Many companies use content pulled from around the web in their e-commerce strategies, and they tend not to change it and use it for an extended period thus making it annoying to customers who tend to be used to the same content year after year out.
An e-commerce company should consider having plenty of ideas and follow new trends to keep things going and attract new visitors. Just as the world is changing and new events become old events so should the company adopt this slogan and move with the changing times.
5. No Need of a Conversion Funnel
Generating e-commerce sales is difficult, and one needs to have sophisticated conversion funnel which focuses on building long-term relationships with leads.
Selling small ticket items and getting customers to upgrade later, creating a digital product, building an email subscriber list and growing the companies following on social media are the workable conversion funnel list that an e-commerce company should invest into close sales.
Most e-commerce companies fail because they don't spend on these conversion funnel list they believe by just talking about their business, having likes and followers on social media platform will get them sales which are a perception that should be entirely avoided and instead invest in the useful strategies.
6. Payment Mode should be Limited
A good e-commerce company should make sure they know which payment options are most popular with the target market. They should not focus on the payment options that dominate the market instead they should provide more options if they want to convert more shoppers.
It is always wise not to think that credit card is all that they need instead they should consider having PayPal, debit card and any other payment mode that is widely used.
When making payment, the cart should display the prices in the shoppers' local currency wherever they are all over the world to avoid the customers from abandoning the purchase due to the hustle of currency conversion.
7. Avoid Change
Attracting and converting online customers has become more challenging due to the evolving nature of e-commerce. For one to be able to reverse this, flexibility and change should always be emphasized.
An e-commerce company should not be inflexible instead they should be apt with the rising trend for them not to be rendered irrelevant.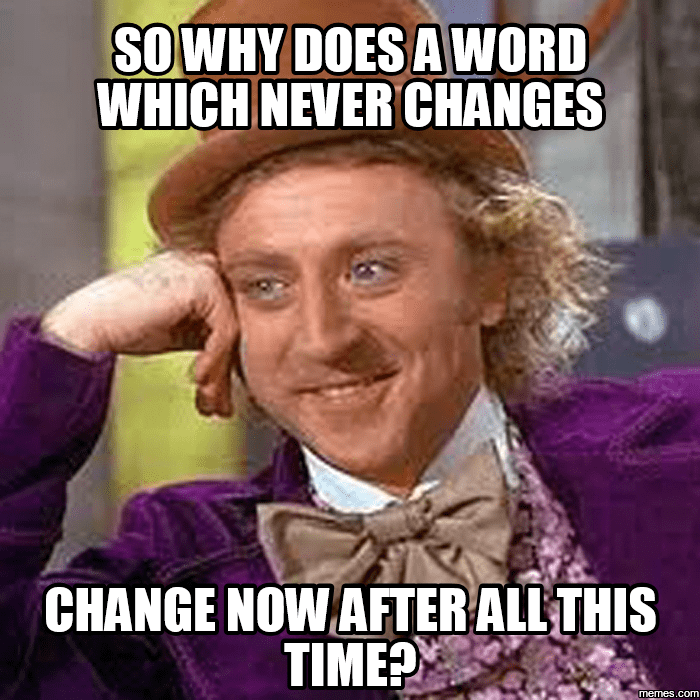 Image via: Memes
8. If you build it, they will come
An e-commerce company can create the greatest website ever known, but still, they have the task of attracting customers to make it more successful.
The company's failure is brought about due of lack of marketing drives to sensitive the customers on the product that they are offering. There is a lot of competition for the attention of online shoppers and one need to make an effort to win them and convert them into customers before the others do. It is not an easy task thus requires a strong marketing drive by creating valuable content, building social media presence, placing online ads and optimizing search engines to win trust and make sales.
9. SSL is only for Login Page
It is a myth that SSL is only for login page but SSL is actually required for the website. Every script or images that run on HTTP should be redirected to HTTPS to avoid any data sniffing or breach. SSL certificates secure communication that takes place between two ends aka the server and the browser.
E-commerce businesses have realized that social media offers a perfect platform to popularize their services and products and so they should think about having a connection with brick and mortar that will focus on local branding and marketing. The businesses should shun the myths and focus on facts thus embrace change that comes with the evolving world.
See also: Mobile SEO Tips for Ecommerce Websites