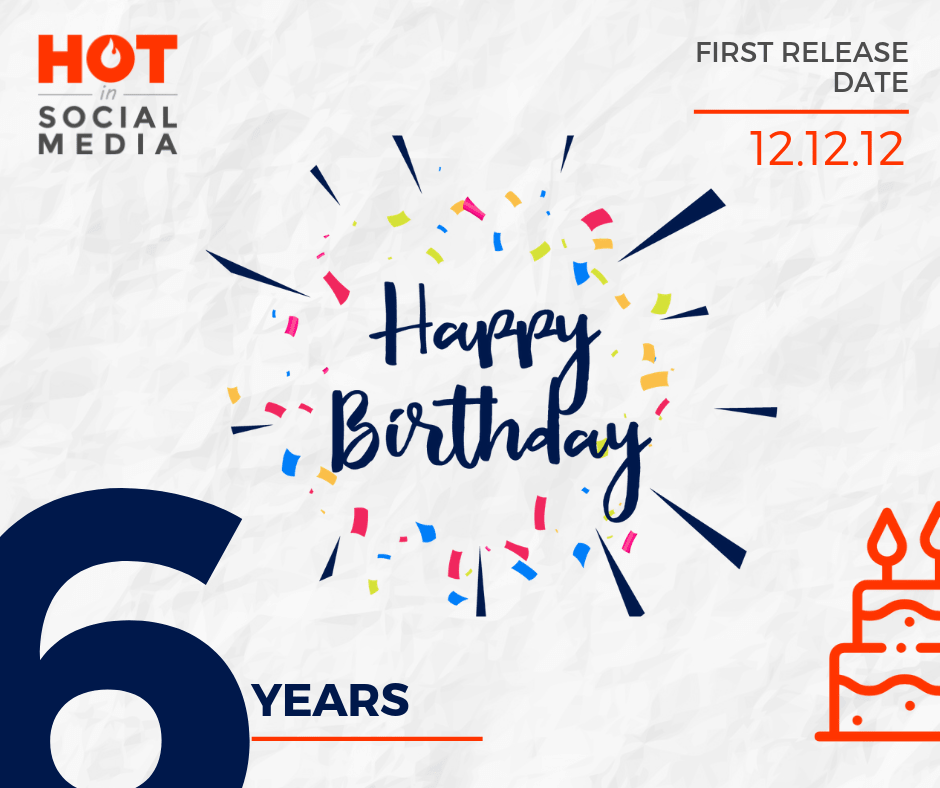 Hot in Social Media has 6 years old today. I remember as it was yesterday when I launched this digital marketing blog on a very special day: 12.12.12 (December 12, 2012).
This month (December 2018) we change the design of our blog and we make it cleaner and simpler to use, especially on mobile devices. What is your opinion about our new web design? I really appreciate if you can write us a sincere opinion about our new design on the comment section below this article.
In a few days, I'll publish 2 articles about "Social Media Video Experts Roundup 2019" and it will be the first time when we'll have a video roundup with answers from a couple of great digital marketing experts that you really have to listen if you are serious about digital marketing in 2019!
In the last 12 months, all the numbers of this blog had an organic increased which is very good. We have a long way in order to make this blog the top referent in the digital marketing field but we will get there someday because our main focus is quality and not quantity.
Below you can find a couple of HotinSocialMedia.com statistics
---
6 Years of Hot in Social Media Statistics
75.000+ followers from all our channels
2.700+ images
1.100+ articles
240+ contributors
---
Top 10 most popular articles after 6 years of Hot in Social Media
1. Tips for Writing the Best Instagram Captions
2. Top 30 Most Visited Websites in the World
3. How can I see who watched my Facebook live?
4. 6 Actionable Tips for Writing Good Instagram Captions Instantly
5. Insta-Etiquette: 10 Things to Never Do on Instagram
6. How To Untag Myself From An Instagram Comment?
7. The first 10 people who have made a Facebook account
8. How to Post Pictures On Instagram and Facebook at the Same Time?
10. How To Use Trello For Social Media Planning And Scheduling?
Which are your favorite articles from the list above?