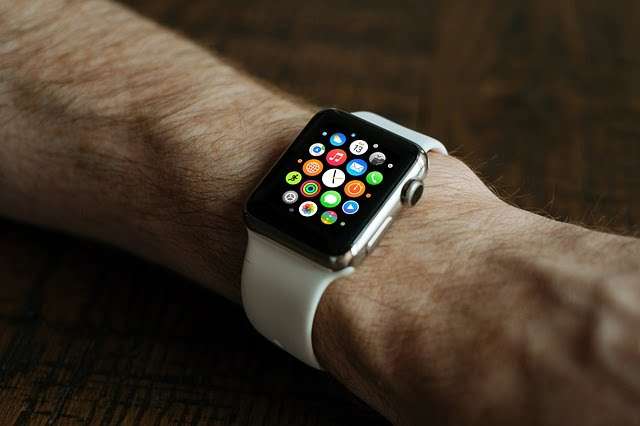 We are nearing the end of 2016 and to say that social media has been covered this year would be an understatement. From news stories like Facebook Messenger implementing "Instant Games" to editorials like the one you're reading right now, it's clear that social media is going to be a big part of marketing in 2017. The developments that we'll see in the new year, however, aren't certain. Internet marketing isn't an exact science and what works one day won't necessarily translate to the future.
This doesn't mean that we can't predict how social media marketing will develop in 2017. I would argue that's part of the fun. When you can look back on how social media has progressed and predict the path it'll travel, a number of possibilities will spring to mind. Here are just 5 of the possible social media marketing developments we might see come in 2017.
5 Possible Social Media Marketing Developments in 2017
1. There will be increased smartphone engagement. While this has been developing in 2016, I believe that it will kick into next gear in 2017. Smartphones are convenient, to say the least, and one of the reasons for this is that many people don't spend ample time at home. Their desktop and laptop computers don't see as much usage, which is why companies should focus on the possibilities of smartphone traffic. Online marketing firms have observed an increase in smartphone engagement this year and it's only going to increase once we're into January.
2. Apps will be where the money is. While we're on the subject of smartphone engagement, apps are likely to be used more often over websites in 2017. Years ago, the idea of using a phone to purchase $100 worth of Amazon products was a pipe dream. Now, it's easy to do with a few taps and swipes of a smartphone screen. With more people on their phones than ever before, it seems, apps will become the standard.
3. More emphasis will be placed on Snapchat. Without question, the two biggest social media platforms remain Facebook and Twitter. However, in 2017, Snapchat's growth won't be denied. As reported by Bloomberg, 150 million people use the app on a daily basis, which is more than Twitter can boast. It's easy to see why, as Snapchat's ability to share pictures and videos is engaging, particularly for younger audiences. This goes beyond Snapchat Stories, which is one of the app's most prominent features. While it's an unorthodox social platform compared to the names mentioned earlier, more eyes should be focused on Snapchat in 2017.
4. The fake news won't be as prominent. Did you know that, according to a Stanford University study, more than 80 percent of students couldn't differentiate between sponsored posts and real news stories? While it can be argued that this is due to the influx of content that the digital age has brought us, it doesn't change the fact that fake news stories are counterproductive. Facebook and other social media platforms have taken the steps to ensure that legitimate news takes precedence, while less credible articles aren't so easily found. In 2017, hoax stories and inaccurate news on social media will not be as prominent.
5. There will be more room for unique media. When Pokemon GO came to smartphones this past July, not only did it show what augmented reality was capable of, but it illustrated where media, in general, could go. Social media users crave new experiences but said experiences aren't limited to AR functionality. In 2015, 360 degree and live video streaming were brought to the forefront by YouTube and Periscope respectively. One could argue that augmented reality was made prominent in 2016 by Niantic via Pokemon GO. What will be the hot topic in 2017, as far as unique media is concerned? This remains to be seen, but it'll be interesting to see what ambitious companies bring to the table.
Do you have any predictions for social media marketing in 2017? Are there any choices on this list you disagree with? Leave any and all comments below!
See also: Top Social Media Trends for 2017