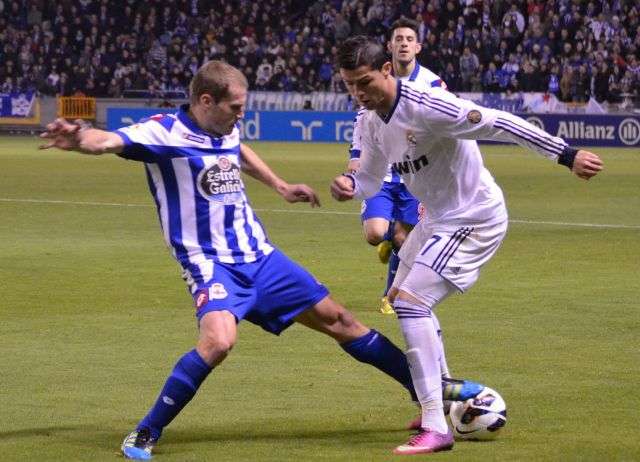 The World Cup gets underway on June 12, and in addition to drawing big ratings on television, it's going to be a phenomenon on social media. As you'd expect, lots of companies are eager to associate with the quadrennial tournament and to make memorable World Cup social media campaigns. Sports fans are a great audience to get connected to.
They're passionate, devoted and often receptive to advertising. And if you do campaigns that help them learn more about their teams or show their excitement for them, these fans will respond enthusiastically.

Here are 5 Great Ways Companies are Engaging Soccer Fans with World Cup Social Media Campaigns
1. Budweiser's Twitter Cards
Budweiser is using Twitter Cards, which are basically short previews that pop up in a tweet and make it possible to add more information than a 140-character limit will allow, to invite fans to vote for a man of the match for every game. The official beer maker of the World Cup plans to market the fun idea with Promoted Tweets.
2. Adidas' 'All In' YouTube Video
YouTube videos showing highlights of soccer superstars are always popular during the World Cup, and adidas has taken its advertisement a bit further. At the end of a new ad that's already gotten more than 28 million views on the video-sharing site, adidas asks if the viewer wants to go "all in" or do "nothing." If the viewer chooses "all in," they're automatically subscribed to the shoe maker's World Cup-related social media feeds, such as a Twitter stream with World Cup updates.

3. Nike Uses Ronaldo's Twitter Account
When one of the athletes you sponsor has a Twitter account with more than 26 million followers, you'd be wise to use it. Nike recently released an ad featuring Cristiano Ronaldo, one of the world's top players, and got the soccer superstar to tweet a link to the ad via his personal Twitter account, which has 26.5 million followers. The result? The ad garnered more than 78 million views on YouTube in just its first week.
4. CNN's Facebook Pulse
Want to know what other people are talking about during the World Cup? So does CNN. The cable news network has launched Facebook Pulse, what it's dubbing a "digital dashboard" that will show what's trending on the world's largest social media site with regard to the tournament. It will include photos from Instagram, which is owned by Facebook, as well. Since World Cup interests vary by region, Facebook Pulse will also sort who's talking about what based on where those people live.
5. Sony Launches a Social Network
Apparently Twitter, Facebook, Instagram and the rest of the social media world weren't enough for Sony. The electronics giant has launched its very own social network focused on the World Cup called One Stadium Live. The aim of this new site is to get fans to engage on the biggest trending topics in soccer and comment on the live updates constantly occurring to the site, including the latest game results and player statistics. It will be enhanced by comments drawn from the big social media sites as well.
See also:  How to hijack a celebrity wedding on Social Media