Growth hacking is not a myth. In fact, it is becoming more practical and more measurable every day. Here is a short list of the dozens of growth tools for hacking a startup, available to entrepreneurs today.

Five Great Tools for Hacking a Startup's Growth
1. Colibri.io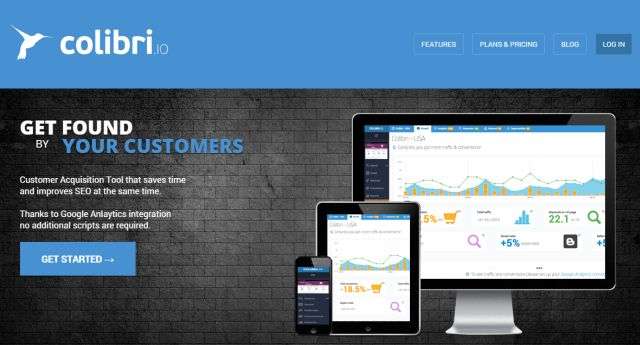 Colibri.io is a customer acquisition tool that saves time and improves SEO results. Colibri has been called a Miracle Tool in its functionality in Measuring Trends and Analyzing Conversions.
Colibri.io gives marketers who use it an edge. With Colibri you will gain access not only to inside information about all the top keywords on your sites, but also the keywords your competitor's sites are using. Many novice online marketers, and even a few seasoned professionals, oftentimes have difficulty measuring the success of certain keywords in actually converting customers. Colibri takes the guesswork out of this and literally gives you the information you are looking for in a clear and unambiguous fashion.

2. Crazy Egg

Usually, when you are creating and distributing branded content, it is for one reason–to deliver value to your customers. Crazy Egg, provides you with a detailed map of your customers' interactions with your web pages in the form of a heat map so you see exactly what they are interacting with, and what they are not interacting with. This information can then, in turn, be used to optimize the online experience for your customers but increasing the value of both high and low interaction zones on any given page.

3. KissMetrics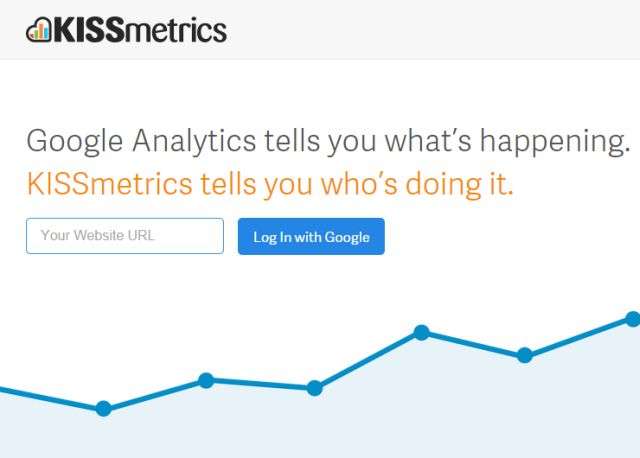 if your site is generating a reasonable amount of traffic, but not producing the conversions your business needs, you may want to take a look at KissMetrics? The KissMetrics analytics suite is a service like Google Analytics that delivers detailed information about users, their behaviors and their preferences. While unlike Google Analytics, KissMetrics is not a free suite of tools, it does offer even more detailed insights into user behaviors.  The level of detail could easily help you determine where your site is failing to produce the levels of customer engagement that will lead to conversions, what kind of devices your customers are using and how they are being used.

4. Optimizely

A/B testing is universally recognized by marketers as a best practice in determining what will work and what will not. Marketing research is an almost endless process of comparing and contrasting different ads, calls to action, colors, fonts or other creative elements throughout the marketing process. From headlines to images and their placement in a layout, a wide variety of variables can affect the effectiveness of a campaign. Optimizely will allow you to A/B test your landing pages and other website elements to determine which design provides the most effective end-user experience and delivers the highest quantity of leads that convert into buyers.

5. Intercom.io

Content will continue to be king for the foreseeable future. Successful content marketing is a matter of creating tailored content and distributing it so that it reaches your target audience. Intercom.io provides marketers with access to data and organization tools virtually every aspect of your content strategy, from email marketing messages to customer engagement results.

Bonus – SumoMe Suite
If your web presence is built on WordPress, you will want to take a close look at SumoMe. SumoMe is a suite of free WordPress plugins designed to help entrepreneurs grow their web traffic organically. With in-demand tools like List Builder, Heat Maps, Lead Generator, and Analytics, among others, SumoMe is a one-stop shop of basic tools that work well with WordPress.
Whatever your business, and whatever your objectives, there are growth hacking tools that will fit your budget, adapt to your technology and help your meet your growth objectives. It will be worth your while to invest in the research to figure out which ones will work best for you.

See also: 30 Best Social Media Management Tools