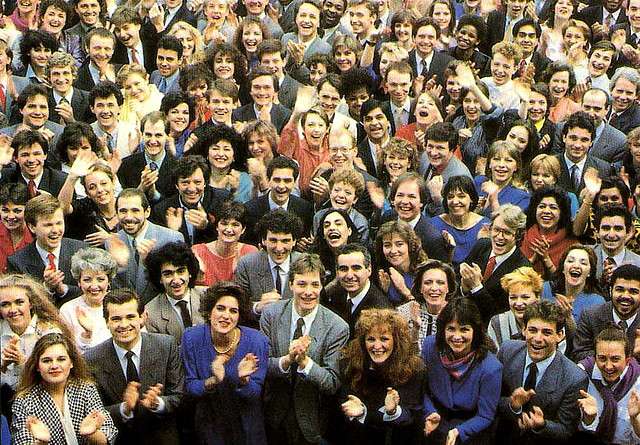 What's the key to a good social media campaign? From embracing unique content to playing on viral memes to finding the right timing, the very best social media stunts are the ones that combine smart execution with a bit of luck. Here are the five most creative social media campaigns of 2013, which should serve as inspiration for some outstanding 2014 efforts.

1. DiGiorno Pizza Tweets During 'Sound of Music'




A great social media campaign doesn't have to be planned out months in advance. During this month's showing of "The Sound of Music" on NBC, the movie became a hot topic on Twitter. Without any planning, DiGiorno jumped into the tweet stream.
The company's account began making funny observations that tied the movie to its product, frozen pizza. "Can't believe pizza isn't one of her favorite things" and "Climb every mountain, ford every stream, follow every rainbow, until you find a supreme (pizza from DiGiornoooooo)" were just two of the amusing tweets. DiGiorno got a huge amount of free promotion, with sites from Mashable to BusinessWeek applauding the company for its smart work.

2. A Charity Hijacks a Meme
We've all seen the hashtag #firstworldproblems used to describe the oh-so-inconsequential woes of Americans, such as "my Keurig won't work" or "my leather car seats don't heat up fast enough." The charity Water is Life brilliantly hijacked this meme, getting third-world residents to recite examples of these problems found on social media for a video.
The clever video went viral, and it sparked donations of more than 1 million days of clean water, as Americans were shamed into giving to a worthy cause.

3. Dove's Real Beauty
Dove's Real Beauty campaign has been running since 2005, but this year it sparked a huge amount of reflection and debate with a video campaign that got huge play across social media networks. A sketch artist drew women as they described themselves and then again as someone who had just met them described them. The drawings were starkly different and prompted conversations about perceptions of beauty. It became the most-watched ad ever, with more than 54 million views.

4. Phillies Ticket Giveaway
A great example of combining on- and offline promotion, the #PhilliesBalloonPlatoon hid balloons with Phillies tickets inside across the city starting April 1. The Phillies would tweet a photo of the balloon and invite fans to get there as fast as they could to win the tickets. It stirred up lots of excitement over the Phillies' season and the promotion, and it was a cheap, fun way to do it.

5. Three's Dance Pony Dance
Created in the UK, this YouTube went viral after being shown on TV and tweeted about using the hashtag #danceponydance. The video has over 13,000 shares and 140,000 tweets using their hashtag.
Three continues to use their Shetland pony to spread viral awareness of their brand. They are currently running a Christmas PonyGifter on their YouTube channel, which allows users to send a particular Shetland pony cartoon to friends and family for the holiday. Now that's YouTube used right.
Do you know other creative Social Media Campaigns of 2013 that deserve to be mentioned here?
See also: How to measure a social media campaign?