Yesterday Facebook launched the new look for News Feed. On March 6, one day before this much talked about Facebook News Feed Look,  Google+ launched some updates, too.
Facebook carefully analyzed the Google+ competition and "borrowed" some elements from them even yesterday, at the Facebook News Feed launch.
As they write on the Newsroom page, the most important changes on the News Feed are:
1. One of the most important things that Facebook introduced yesterday is the multiple categories of feeds :
– All Friends – a feed category that shows you just what your friends are sharing
– Photos – a feed category where you'll find just friends' photos or images from the Pages you like
– Music – a feed with music posts
– Following – a feed with the latest news from people you follow or Pages you like



2. Facebook will remove its congested left side bar and replace it with a black, cleaner and full of nice designed icons for messages, search, games, chat etc. This new bar looks very much like the Google+'s, don't you think?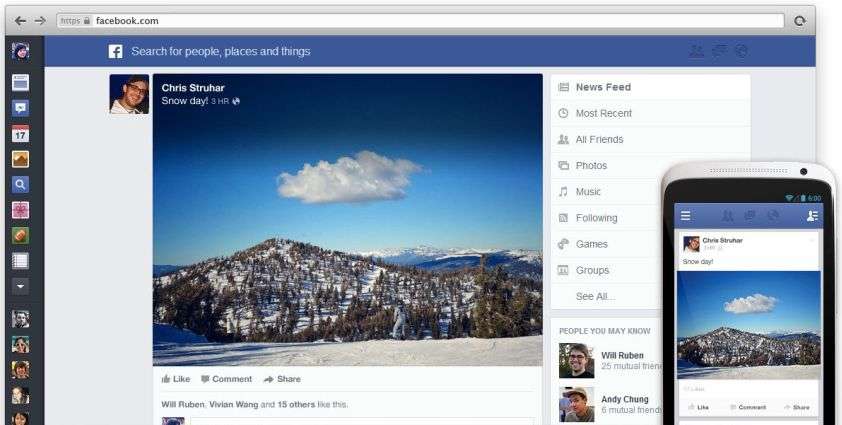 3. Since the Facebook interface has never excelled in terms of usability with the  small and too cramped content, users have begun to lose interest and try other communities with clear orientation to photos (Pinterest, Instagram etc). The Updated News Feed from Facebook solved almost all these problems, using wider spaces between blocks of content, highlighting the images, films and of course the advertisements were also enlarged.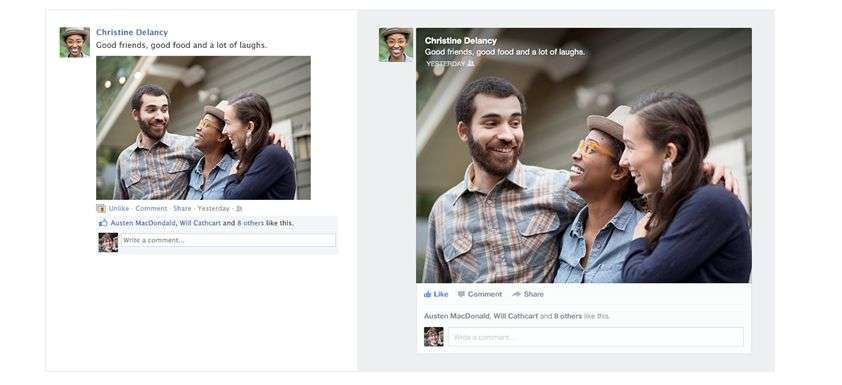 If you want to try these important updates for Facebook News Feed, you can join the waitlist. Until then you can take a look at the Youtube video: "Behind the News Feed Redesign" which you can find below: