Social media has become an integrated part of our lives for quite some time. Even more, many small business owners have been incorporating this new channel into their overall marketing strategy. The majority of marketers (59%) are using social media for at least 6 hours each week (according to Social Media Examiner). That's a lot of time on social media alone! But how do you know if the time you put in your social campaigns is wasted or not?
Do you find yourself distracted by meaningless discussions or you visit clickbait links?
Do you spend too much time finding content to post?
Do you take too much time learning how to use social media platforms instead of actually using them?
These are some of the clues that you might be wasting time on social media.
However, successful social media marketers know all these pitfalls and how to avoid them. They know how to optimize their time on social media and how to get the most out of their actions.
11 things that successful social media marketers do differently
1. They keep track on what users are saying about their brand
Social listening has become a crucial part of the marketing strategy. Monitoring your brand's name and catching those mentions that were not directly intended for you it's the baseline. But successful marketers go beyond that and monitor for people that love their product, identifying brand ambassadors. They monitor for trending topics in their industry, taking their time to see how they can add value to the conversation.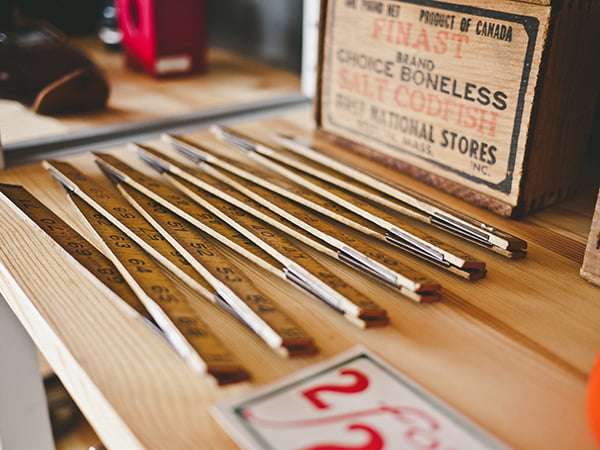 2. They audit the effectiveness of the strategies they use
The most important part of a strategy is following up on the results. You can't define the best performing strategy if you don't measure your results. Staying on top of your metrics will help you find out where your strengths are and what you need to improve on or eliminate. The successful social media marketers use reports (these days, all the social platforms provide extensive analytics and reports) to see what's giving the best ROI. From these reports, you can find out what's getting you the most money and what's making the least. This way you will know exactly how to adjust your social media strategy to best achieve your goals.
3. They don't forget about the "social" part in social media
Social media is not a one-way street. You can't go and broadcast your content and expect to have a successful campaign. You need to create meaningful conversations with your followers just like you would if you were talking to them in person. The most successful marketers know how to be social both in person and online. They have a unique voice and a personal approach to their online conversations. They build communities of engaged customers or prospects, not just silent followers.
4. They are on most social platforms available and have adapted to them
Leaving out social platforms is depriving your business of an entire new audience that you couldn't find somewhere else. With creativity you can make work almost any social platform, you just have to know how to adapt your content to the particularities of each network. This will result in more market penetration, brand awareness and inevitably more customers. The key is to be open-minded and always test your methods to see what works best for your target audience for each medium.
5. They know how to successfully bend the rules
Like any other discipline social media, now an integrated part of marketing, has its own set of rules based on years of testing. Social media marketers, especially those that are just starting, do everything by the book. But those that have outstanding results know which rules to follow and which ones to break. And most importantly how to break them!
6. They plan ahead and save time
Having a clear picture of what actions to take on social media is one treat that really makes you successful at what you do. Plan at least one week in advance, and never let anything find you unprepared. Most of the successful marketers automate their posting, or at least most of the part. This way they can have their updates published at specific times, covering a broad audience in different time zones. The alternative would be to do this in real-time and stay on top of your social accounts all day long or to post only when you are available and leave out all those people that are not online at that moment. This leads to one of the most common reasons for dissatisfaction among social media users. And it is senseless when you have access to the hot social media management tools and cheap apps that are good for staying organized and on top of your social media scheduling.
7. They know when to post, what to say and how often
Planning ahead is just the tip of the iceberg. A good social media marketer knows when to post their content for maximum benefits. They know how to entice people to do whatever they want them to do. They also know just the right amount of social updates to always keep their followers engaged and not drive them away. The news is that these successful marketers, they're not born this way. They just did a lot of A/B testing and found out how to get the most out of their social channel. You can do this too!

8. They know how to align their social media activity with business goals
We all know that a disconnection between social media and business goals results in noise and not progress. Businesses should not do social media just for the sake of it. To avoid this, you should know how to align your social media activity with your business goals. You need to take your time and evaluate the needs of the company. After the evaluation, you need to apportion a certain percentage of these needs that social media can meet. You will end up with a list of tangible ambitions that will help you determine social media tactics to fulfill them. A meaningful social media campaign is based on real, measurable business goals from beginning to end. Don't jump into the world of social media just for the sake of "going social".
9. They don't obsess over likes and followers
The number of Facebook likes, or Instagram followers is not what it used to be. Having millions of followers doesn't mean your business is successful. Especially now when you can buy fake followers. The idea is not to make the numbers your top priority. Better, focus on growing communities of engaged and targeted followers. A successful marketer knows how to cut through the noise and get to their potential customers.
10. They go above and beyond in customer care services
They have turned social media into their tiny operational online office. They find ways to reward people for positive feedback and compensate for any dis-service of their businesses. They use social platforms as a tool to demonstrate the good quality of their customer service. Every response is respected and they will not engage in arguments with potential clients. They keep their professionalism in handling all situations.
11. They have built a loyal community of fans
Fan interactions are able to bring out useful facts and statistics on different brands. It is important to keep a daily interaction and engagement strategy to keep useful fans. The social marketers that stand out have tapped into the power of delegating. They have a team of people who keep these conversations active. The people given this task have undergone training on how to give expert advice in order to make the brand the go-to for people. They also have the task of acting as passionate community managers, this makes it easier for them to spark up conversations.
So here you have it, 11 things that makes successful social media marketers stand out. This sure sounds like the best jobs out there, you get to share great content, to help and engage with other people while building a business. What do you think? What other traits you think an outstanding marketer should have?
 Image source: 1, 2, 3
See also: How to creatively use hashtags to power your social media posts