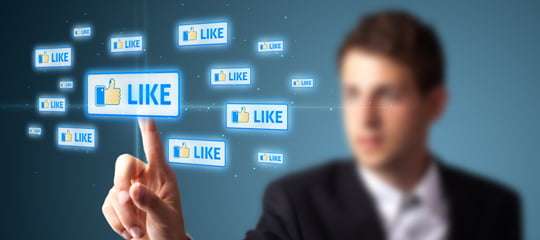 Social media has brought about permanent changes in the manner in which people connect with each other. It has grown to be a marketplace of people with varying personalities able to discover, learn and connect and most of all share information with each other.

Here are 10 tips for a successful social media campaign
1. Have a clear goal
There is a lot of planning that is needed before starting a successful social media campaign. Define your primary and secondary goals first. You should then list down ways that will indicate that you have reached your goals. Some of the common goals in a social media campaign include: product awareness; direct sales and lead generation.

2. Identify the set of rules of the platform you intend to use
It is important to know the rules set aside for running a campaign in the platform you choose to use. For example, Facebook has strict guidelines on where you can run a promotion on their timeline and ways to contact and select a winner. Failure to follow the guidelines can result to termination of the whole business.

3. Identify the right apps
There are a number of low-cost and free apps that can aide in running a campaign. One can run simple campaigns like- RT this post for you to win. However, you can take it a notch higher with branded social landing pages, exclusive offers, coupons or contests. Some examples of apps include: BuddyMedia; Shortstack and Wildfire.

4. Incorporate social SEO
Every social media platform has its own search engine whereby users can look for interesting topics. Before launching the campaign, have a list of keywords that you desire to rank for socially. Then, use the keywords in the campaign posts.

5. Use other methods for the campaign
Majority of small business are connected with their loyal clients on social media. However, it essential to supplement social media posts with cheap LinkedIn ads, Facebook ads, cross promotional tactics and email campaigns in order to attract new audience.

6. Have a particular landing page
A campaign that involves directing traffic to a certain web in order to take a certain action, for example filing a web form, is advised to have a landing page. This creates a comfort zone for visitors as they are assured they are in the right place. Make it is simple for visitors to visit your homepage.

7. Use influencers
An influencer is an authoritative and trusted voice in a certain page. Social influencers on social media have built loyal and large social followers. Have a list of influencers before starting a campaign for them to assist you spread word about the campaign.

8. Have contacts in your social CRM
A social CRM such as Nimble will enable you view conversations revolving around your campaign on a single dashboard.

9. Measure success
Review your success metrics after completion of the campaign.

10. Have a follow-up
Follow up with your new contacts after the campaign has ended. A follow-up for years, days and months aides in cementing a long-lasting relationship. Identify connections you made using CRM and reach out to greet them once more.

Follow the above tips if you want to have a successful social media campaign.

 See also: 5 Top World Cup Social Media Campaigns