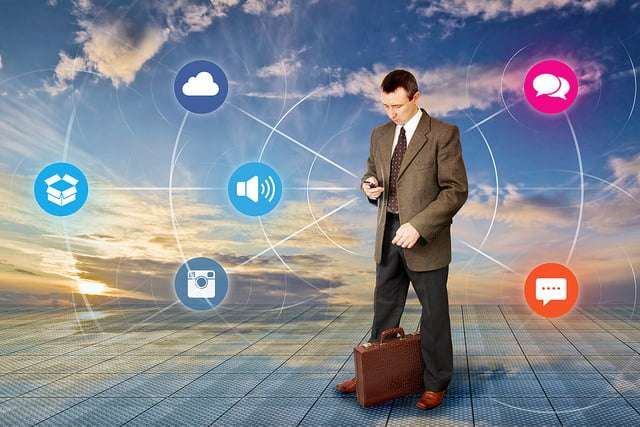 Social Media Marketing refers to the practice of reaching out to potential clients via the social networking sites such as Facebook, Twitter, Instagram and so on. This approach accrues several benefits to companies which include but are certainly not limited to the following.

10 Reasons Why Social Media Marketing is Important for Every Business
1. Improved Customer Insights
Through social media, companies are capable of gaining crucial information regarding the interests of their customers and their behavior. In this way, companies can gauge the perceptions of their customers towards them directly, gauge their conversations and find the most appropriate combination of strategies that can generate maximum returns.

2. Enhanced Customer Experiences
Social media enables a direct interaction between a company and its clients without the need for intermediaries or third parties. In this way, queries and concerns of customers can be handled efficiently, within the shortest time possible and in a personalized way.

3. Improved Search Engine rankings
Search Engines world over are nowadays using search media presence as one of the key components of calculating their rankings. That's because more and more companies these days do use social media to interact with their clients. An active presence on social media thus does result in higher Search Engine Optimization.

4. Reduced Marketing Costs
This is experienced both in terms of the time taken to achieve meaningful results and the actual costs of reaching out to potential clients. Paid advertisements on social media are relatively cheaper than their conventional counterparts and very minimal time (some estimates suggest that as little as six hours a week) is enough to generate significant leads.

5. Increased In-bound Traffic
This is occasioned by the fact that through the social media platform, companies are capable of reaching out to a very wide audience usually consisting of persons who are unfamiliar with the organization. As a result of this, more and more inbound traffic in terms of inquiries and quotes are realized.

6. Higher Brand Authority
This s made possible by the fact that regular and increased interactions with clients to generate some good faith on the part of customers. In the long run, more and more faith and confidence are vested in the company's brand name hence improving its authority.

7. Greater Conversion Rates
Conversion rate refers to the proportion of targeted clients who actually respond to advertisements and purchase the company's products. Brand names do become more and more real whenever they interact with clients frequently. The social media platform also makes it possible for potential clients to respond to adverts as compared to traditional media. These two factors make the platform achieve greater conversion rates.

8. Increased Opportunities to Convert
This refers to the number of opportunities a company avails to a potential client. Social media are capable of generating high-frequency advertisements, especially when compared to conventional advertising mechanisms due to the low costs of adverts as well as the flexibility and convenience of doing so. These results have an increase in clients in the long run.

9. Improved Brand Loyalty
Brand loyalty refers to the clients who stick to an organization for a longer duration of time. Social media enables companies to retain and solidify their grip on clients due to frequent and regular interactions. This trait enables companies to stabilize their revenue base in the long run.

10. Improved Brand Recognition
This refers to the ease with which clients can identify with a particular organization. Due to the highly visible nature of Social Media adverts, brands become more and more and recognized which subsequently leads to improved recognition.
See also: Which Social Media Platform Is Best For You?